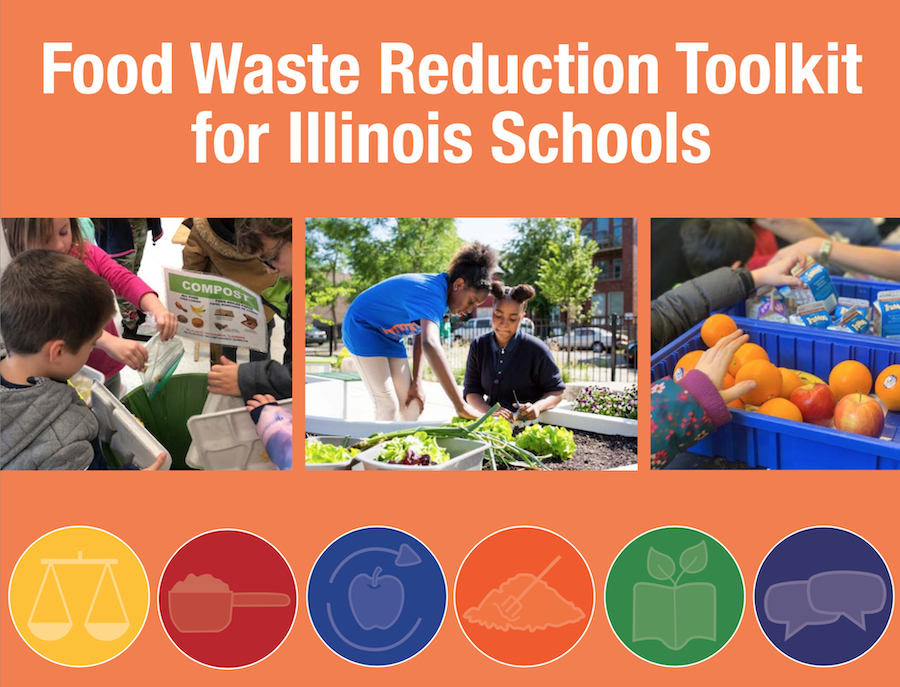 Greta Kringle, a chemistry and environmental science teacher at Solorio Academy High School, a Chicago Public School, makes sure her students learn more about waste than they probably ever wanted to know. Her goal is to make science relevant to her students' everyday lives, and when she gets to the unit on food waste, the lessons become hands-on. 
"Students are always super shocked and engaged right away in the issue and anticipating the rest of the unit," she said. When the kids get into the lunchroom and start observing food waste in action and help sort waste for composting, the magnitude of the problem becomes clear. 
Kringle was speaking in the July 27th webinar on the "Food Waste Reduction Toolkit for Illinois Schools" developed by the Wasted Food Action Alliance, in partnership with Seven Generations Ahead's Zero Waste Schools program. The toolkit is a comprehensive guide to help schools reduce wasted food, and nearly 200 people from all across the country registered to learn more about it. The toolkit helps schools identify key sources of food waste and provides a variety of strategies to mitigate the problem, in addition to providing inspiring case studies and links to additional resources. 
The scope of the problem is significant. Over seven billion school meals are served in the U.S. every year, and much of this food ends up in the landfill, despite the fact that one in six children is food insecure. As food breaks down in landfills it produces methane, a potent greenhouse gas, exacerbating the climate crisis. Fortunately, schools have many options for addressing the problem.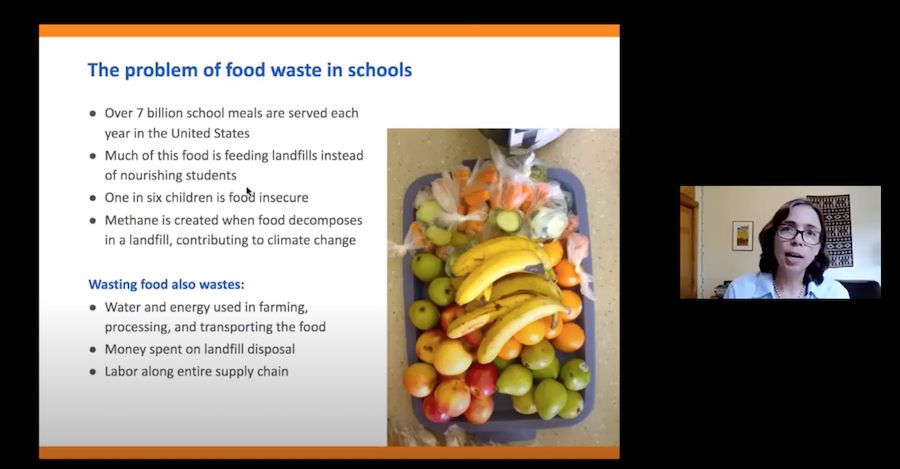 "K-12 schools have a unique opportunity to shape the way children think about food," said Susan Casey, the Zero Waste Schools program manager for Seven Generations Ahead. "Like classrooms, cafeterias are places of learning. Addressing school food waste can provide a focal point for authentic place-based education." 
The first section of the "Food Waste Reduction Toolkit for Illinois Schools" focuses on conducting waste audits. Since schools can't effectively address the problem without truly understanding it, the waste audit is a critical first step. The toolkit offers ways to measure categories of waste and also analyze practices and policies that may impact waste generation, creating actionable data for schools. 
The second section of the toolkit looks at food waste prevention strategies, the most important way to address the problem while providing the greatest benefit. "Quite often, preventing wasted food is a matter of making small creative changes in operations and providing education to form better habits," said Becky Brodsky, Seven Generations Ahead's Zero Waste Schools consultant. The toolkit also includes sections on composting, educating and engaging students, and communicating successes. 
Lauren Roberts, a School Relationship Manager for Gourmet Gorilla, a food service company that provides school meals to approximately 300 sites in Illinois, Wisconsin, and New Orleans, discussed the high-tech ways they're working to reduce food waste. The company has already enacted strategies that have reduced line waste by up to 15%. But for the 2021-22 school year, they have an even more ambitious plan. They will set up cameras at tray stations in the cafeteria that use artificial intelligence and machine learning to track plate waste. Over time, these cameras will learn what foods are left on the plates, and what's getting thrown out. Once this data is collected, they'll be able to truly fine tune their strategies, even designing menus that reflect student food preferences to reduce waste. 
Melissa Pflugh Prescott's research points to one glaring problem when it comes to school food waste: a lack of time for students to eat. A registered dietitian nutritionist and Assistant Professor of School/Childhood Foods and Nutrition at the University of Illinois at Urbana-Champaign, Dr. Prescott's research in this field has shown that students eat more fruits and vegetables with at least 20 minutes of seated lunch time, but that it's common for students to only have 10 minutes or even less to eat their meals. "The moral of the story is that kids need more time to eat their meals to reduce food waste and promote diet quality," she said.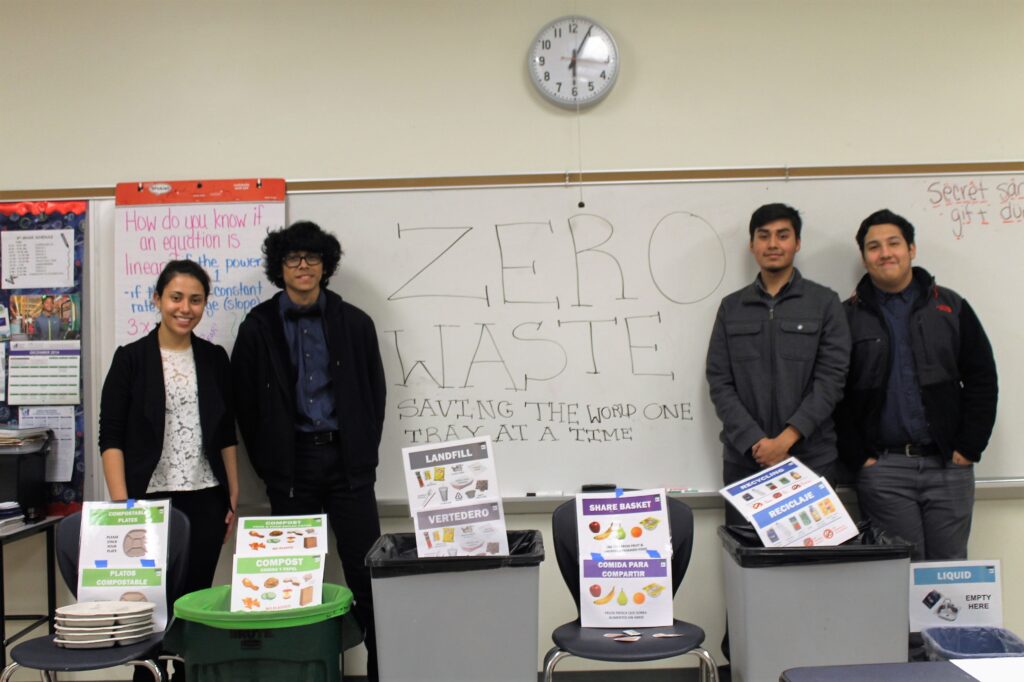 As the webinar speakers and toolkit make clear, there are many ways, big and small, to reduce school food waste, and the environmental impact of making these changes can be significant. But the greatest impact may be on the students themselves. Greta Kringle often sees a transformation in her students after they conduct their research and experiments on food waste and begin to think about changes in the lunchroom. Some of them discover a passion and join their Zero Waste Ambassadors school group, helping to teach other students about the benefits of food waste reduction, she says. 
"I've had a lot of students come back to me and say it's changed the way they think about the world."
The Food Waste Reduction Toolkit can be downloaded from Seven Generations Ahead's website, and a recording of the webinar is available on YouTube.