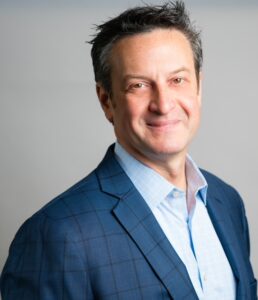 Peter Case is a Financial Advisor with Northwestern Mutual Wealth Management Company. He is a CERTIFIED FINANCIAL PLANNER™ professional. 
Pete and his team take pride in knowing he is helping his clients prepare for a financially stable future. Over the past 15 years, Pete has received different company awards and accolades for his work within the industry.  For more information about Pete professionally, visit petercase.nm.com.
Pete earned his Bachelor's degree from Indiana University Bloomington. His adventurous personality has taken him to different parts of the world, including the Soviet Union and Portugal. In addition to travel Pete participates in triathlons and has completed an Iron Man distance race. Pete is thrilled to be a part of the Seven Generations Ahead and is looking forward to helping to continue to promote the SGA vision of building more sustainable communities. Pete has been a member of the Oak Park community since 2002. He can be reached at .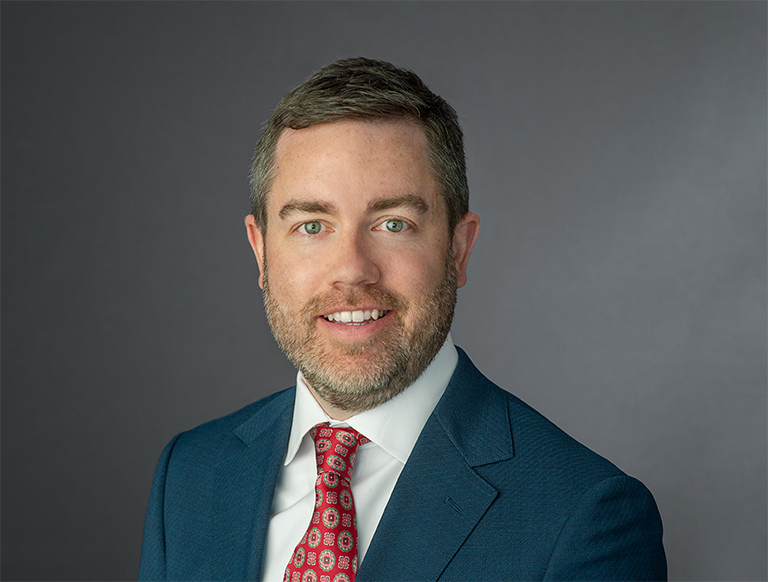 Tom is a commercial real estate consultant at CBRE and focuses on serving organizations throughout the US in the healthcare and financial services sectors.  In addition to ensuring his client's have optimized real estate portfolios, Tom's work focuses on helping organizations reduce commute times, energy consumption and their overall footprint.  He previously helped organize the Sugar Beet Co-Op, an Oak Park grocery store that focuses on providing sustainable, locally sourced organic grocery items, serving as its first Board President.  Tom has an MBA from the Kellogg School of Management at Northwestern University and a degree in Finance from the Kelley School of Business at Indiana University.  He has been a volunteer with SGA for the last 12 years and lives in Oak Park with his wife and three sons.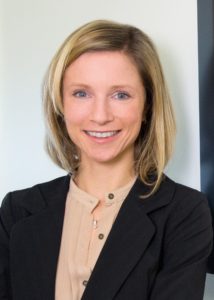 Amy Antoniolli is an attorney at the national law firm of Schiff Hardin LLP where she practices in the Environmental Law Group. 
Amy routinely advises clients on compliance with environmental laws and regulations and represents clients before the Illinois Pollution Control Board. Prior to Schiff in 2007, Amy served as an attorney at the Illinois Pollution Control Board for five years where she advised board members on interpretations of Illinois environmental statutes and regulations, served as a hearing officer in regulatory matters, and wrote legal opinions in enforcement cases, permit appeals, and requests for relief from regulations. Amy has a B.S. in Ecology, Ethology and Evolution from the University of Illinois at Urbana-Champaign and J.D. from Chicago-Kent College of Law. She volunteered with the Illinois Solar Energy Association from 2013 through 2016. Amy, her husband, and two kids live in the Roscoe Village neighborhood of Chicago.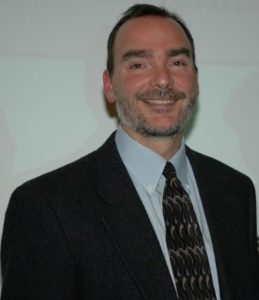 Gary Cuneen is the Founder and Executive Director of Seven Generations Ahead (SGA), a non-profit organization serving the Chicago metro area, Illinois and Midwest since 2001 through its mission to promote ecologically sustainable and healthy communities. Gary has designed and managed SGA programs, directed sustainability planning and implementation initiatives, and has catalyzed the creation of statewide and regional networks, including the Illinois Food Scrap Coalition, Illinois Farm to School Network, Fox Valley Sustainability Network. Gary is the co-founder of Green Town: The Future of Community, a conference targeting leaders from the Chicago area and Midwest to learn about leading-edge sustainable city initiatives and best practices.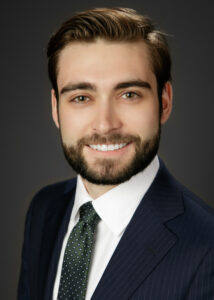 Henry Visser Melville is an associate in the law firm Sidley Austin LLP, where he practices in the Financial Institutions group. His practice focuses on counseling clients on matters involving the insurance industry. Prior to joining Sidley's Chicago office in 2022, Henry earned a B.A. in Economics from the University of Colorado Boulder and a J.D. from the University of Chicago Law School. In his free time, Henry likes to cook, box, and read.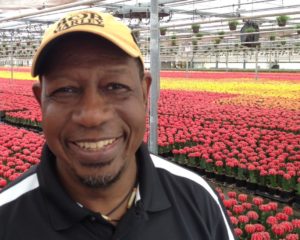 Warren and his wife Kate are the founders of WellSpring Management, a company that promotes the stewardship of natural resources, particularly our land and water. Warren's passion for the land is rooted in his northern California upbringing and his work on the farm as a young man. He possesses an MBA in Marketing from DePaul University and is a graduate of UC-Davis with degrees in Economics and International Relations. Warren also services on the boards of Kidz Express and The Food Commons and is a former chairman of FamilyFarmed. Today his work centers on developing the capacity of regional and urban food systems to deliver products and services that will protect and enhance the health of people and planet.
Sustainability passion… improving the resiliency of our food system and water supplies in the face of climate change.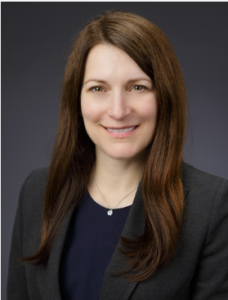 Tracey Anne Nicastro is a partner in the law firm of Sidley Austin LLP, where she practices in the Global Finance Group. Her practice focuses on secured lending, structured finance, and acquisitions of financial asset portfolios. Tracey joined Sidley's Chicago office in 1996. Prior to joining Sidley, she clerked for Justice Robert C. Buckley of the Illinois Appellate Court. Tracey has a B.A. in Economics from the University of Illinois at Urbana-Champaign and a J.D. from Valparaiso University School of Law. Tracey has been a member of the Illini Leadership Council since its formation in 2006 and is currently serving on the Executive Committee as the Development Committee Chair. The Illini Leadership Council is a group of University of Illinois alumni who serve the University to advance its goals by raising visibility and support. Tracey and her husband, Ross Roloff, live in River Forest with their two children.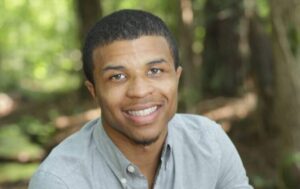 Treijon is a Packaging Engineer with a strong expertise in Sustainable Packaging. Treijon helped drive Unilever to 100% recycled materials in all of it's Skin Cleansing brands in 2018. Currently at Mars Wrigley, he has ambitions of helping make the push to transform their portfolio of candy products to sustainable materials by 2025. Prior to Mars and Unilever, Treijon graduated Cum Laude from Cornell University with a bachelors in Environmental Science & Sustainability.  In his free time, Treijon loves to cook, paint, and to stay in shape. Treijon is a competitive powerlifter with a regional championship in Olympic Powerlifting (Northeast 2019) and a state championship in (CT 2019) with ambitions of competing nationally.
In 2016, Rowan founded Assemblize, an early-stage venture capital firm focused on Impact Investment opportunities in Chicago. Rowan continues to lead the growth and focus of the firm. Rowan's impact work extends past Assemblize including the recent development and implementation of a business coaching platform for Accion Chicago. Rowan also taught a Personal and Career  Development class at Roosevelt University. Much of Rowan's experience in the social impact space came from launching The  Stewards Market in 2006 and leading it full time since 2010. Prior to 2010, Rowan was a senior trader at Marquette Partners, L.P., with nine years of experience in the domestic and international futures industry. Before joining Marquette Partners, he played minor league baseball with the Texas Rangers organization for four years, following a successful collegiate career at the University of Notre Dame. Rowan graduated with a business administration degree in Marketing. Rowan remains committed to volunteer public service and is actively involved in several local community organizations and justice based initiatives.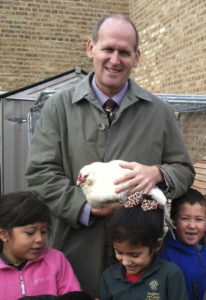 Alan Shannon has worked in the areas of food access, nutrition programs, and local food systems for nearly 30 years. He played a leading role in the creation and facilitation of GoodGreens, a network, and collaboration of over 900 organizations and individuals primarily from the Midwest who have an interest in building and supporting local food systems. He has written about food, restaurants, sustainability, and travel for Chicago Tribune and Sun-Times publications, Viva Magazine, AAA Living and many other publications. He serves as Public Affairs Director for USDA's Food & Nutrition Service where he oversees communications and partnerships in six Midwest states for USDA's 15 nutrition assistance program.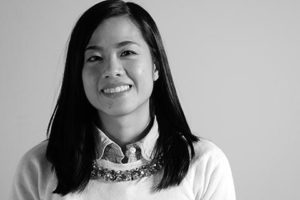 Joey Rath is a brand marketer with extensive communications experience in the consumer-goods industry. She is a recent MBA graduate of the Kellogg School of Management at Northwestern University. During her graduate studies, she participated in a 2015 exchange program with the Copenhagen Business School where she visited corporations such as Novo Nordisk and Maersk to learn more about Scandinavian strategies and practices on sustainability and corporate social responsibility. She has a BS from Kelley School of Business at Indiana University Bloomington. She lives in Oak Park with her husband.