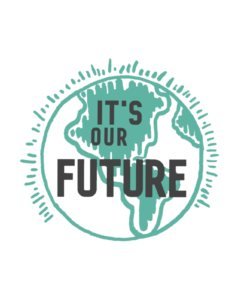 It's Our Future (IOF) is a youth-driven program that empowers Chicago area high school students to advocate for climate solutions and their futures. It's Our Future was developed by Seven Generations Ahead (SGA) in collaboration with community partners, and engages youth from Oak Park/River Forest, Chicago and the surrounding suburbs. We meet monthly via zoom and quarterly at in-person outings and events. 
IOF youth:
– Advocate.  

IOF builds skills to empower youth to advocate for policies and strategies by speaking at community board meetings; authoring editorials; and collaborating with community leaders to develop sustainability policies with local K-12 schools. 

– Connect. 

Chicago area youth with one another, with sustainability professionals, elected officials,  and with the international youth climate movement, including annual visits to the COP UN Climate Summits as official UN observers.

– Educate. 

IOF educates youth about the climate crisis through forums, film screenings and training, and by linking them to sustainability professionals.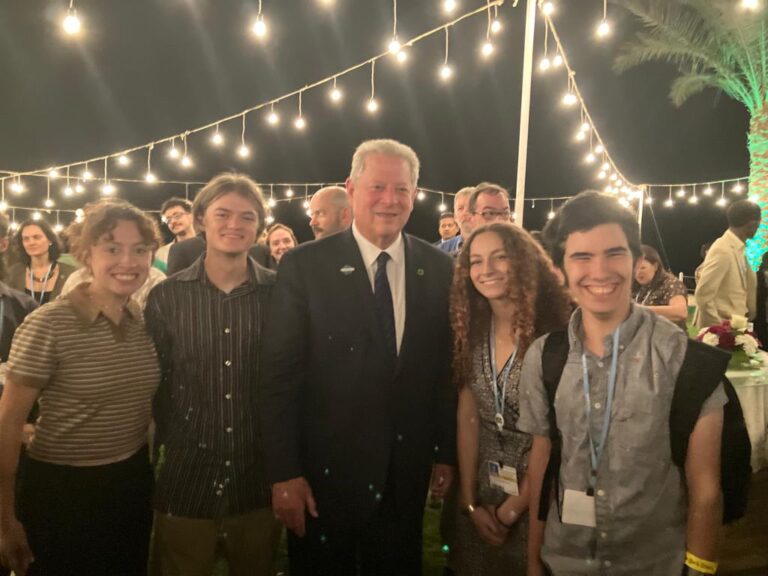 It's Our Future works with several community partners including Al Gore's Climate Reality Project, Interfaith Green Network, Chicago Climate Youth Coalition, Sunrise Chicago, Etown Sunrise, Mikva Challenge, CPS, OPRFHS Environmental Club, Citizens' Greener Evanston, and The River Forest Sustainability Commission. It's Our Future also works closely with the One Earth Film Festival's Youth Advisory Council.
For more information on what we've been up to, check out our 2022 Year-End Report and 2021 Year-End Report.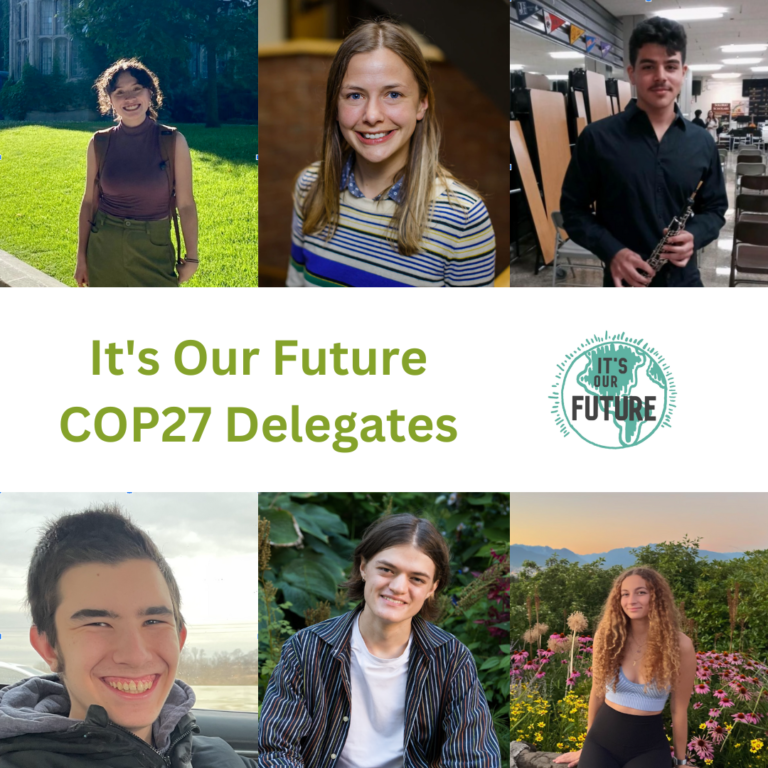 It's Our Future student delegates attended the UN Climate Conference, COP27, in Sharm El-Sheikh, Egypt last year!
Five Chicagoland students and one teacher reported on the ground at the conference and sent back dispatches daily about all the action. Get the youth perspective on key issues at the summit, including reparations and finance, decarbonization, and adaptation. 
Check out their interview on WBEZ's Reset with Sasha-Ann Simons!
And see all our COP27 coverage and student dispatches here!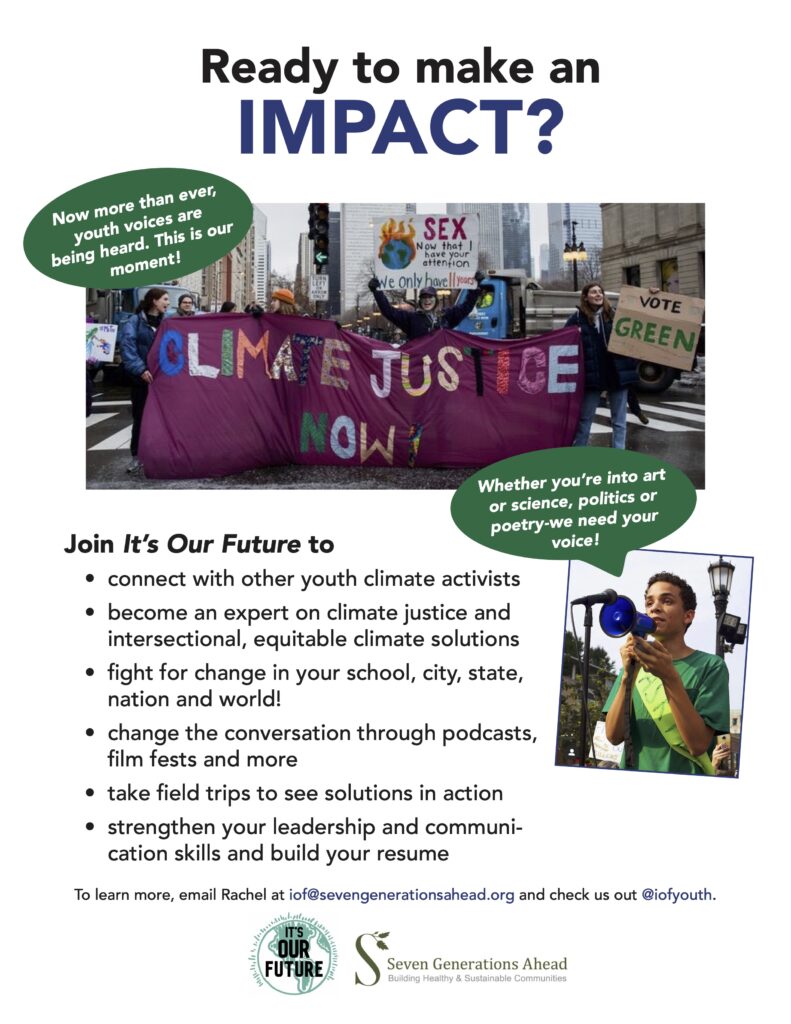 Learn from our trained Climate Reality Leaders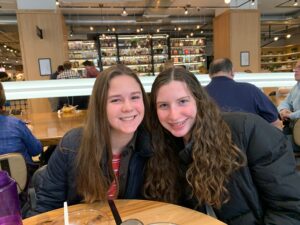 It's Our Future has two trained Climate Reality Project leaders that can inspire action for climate solutions in the Oak Park River Forest community and beyond. Jelena and Lizzie, both high school juniors from Oak Park, begin the presentation by telling their own stories about becoming climate activists and end by inspiring their audiences to take action. 
Presentations take courage, commitment, and passion and Jelena and Lizzie are enthusiastic about providing your audience with tools and knowledge towards climate crisis solutions.
Events are anywhere from 15 – 45 mins in length via Zoom and time for additional Q&A can be arranged. Presentations can be adapted to suit a wide range of age groups.
These inspiring leaders join advocates working for climate solutions in over 100 countries worldwide. Contact us today for more information:
Oak Park River Forest High School's online newspaper, The Trapeze, published 'Continuing the fight for our climate' by Lizzie Short HERE.
Listen to our featured podcasts
Watch how we educate, engage and empower Oak Park/River Forest high school aged leaders 
Making change in communities
It's Our Future is calling for change, using the online petition platform to advocate for opt-out composting in Oak Park and River Forest. The youth-led group is trying to collect 500 signatures from residents and plans to bring the issue before the boards of both villages.
Part of the petition states: "Less than 20% of households take advantage of this opportunity to help the Earth and it would be much more beneficial if more people took part in it. When food waste and other items that can be composted are sent to landfills, they can create methane because there isn't access to oxygen."
It's Our Future in Madrid, 2019
See what we've been up to…
2020