Our impact on the environment is a top concern of students at Oak Terrace School. "Our students are truly in tune with what is going on in the world around them and want to take an active role in making a difference," remarked associate principal Shalagh O'Neill.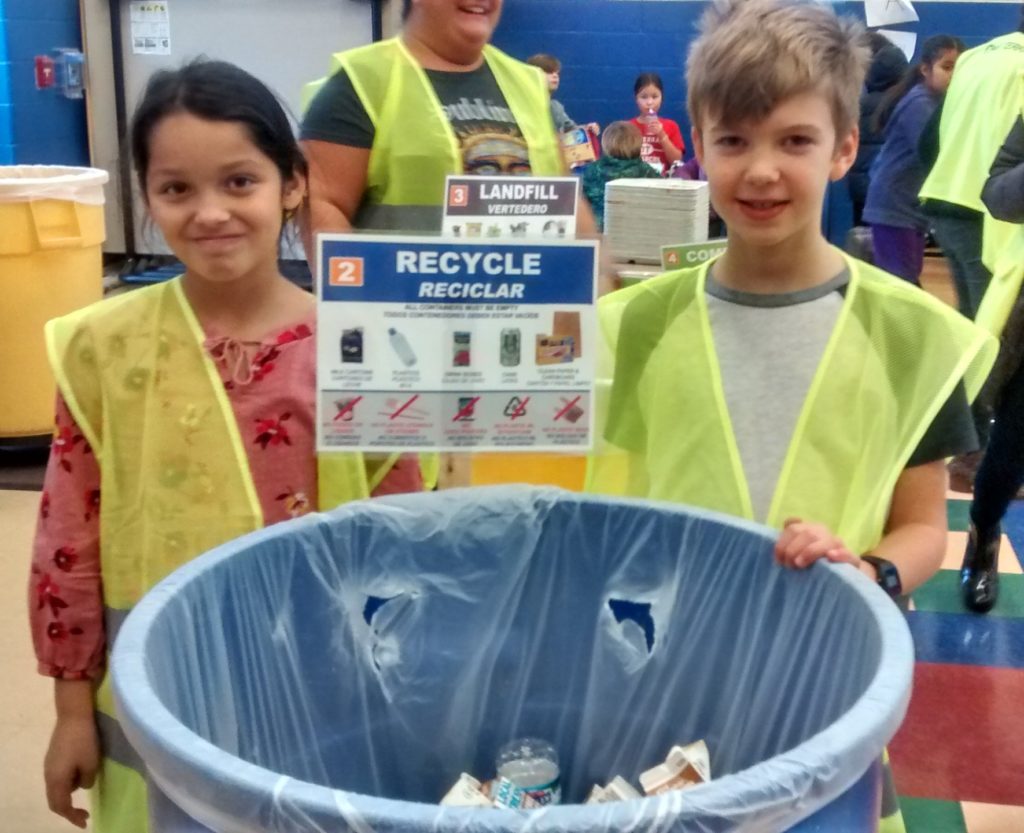 Last year the students successfully urged the school to eliminate straws. This year they are having an even greater impact by helping their school divert roughly 90% of lunchroom materials from landfills (about 200 pounds-worth) each and every day.
Instead of tossing all lunch waste into the trash, students now use sorting stations with containers for liquids, recycling, compost (for all food scraps, food-soiled napkins, and lunch trays), and landfill trash. Their sorting stations also have share tables where students can put school lunch items (whole fruit and factory-sealed foods) they take but do not eat which can be used later as snacks. The results of their first day waste audit are shown in the pie chart below.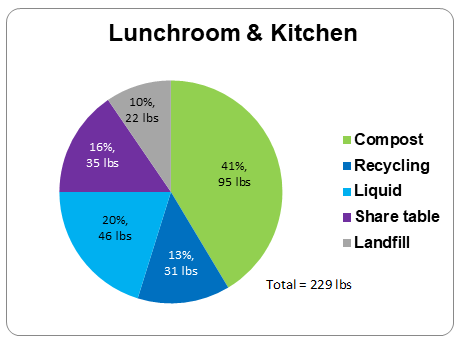 Oak Terrace, a K-5 school with 520 students in North Shore School District 112, is the most recent to start a zero waste lunchroom as part of the Zero Waste Schools-Lake County Program. The program, now in its second year in the county, is implemented by Seven Generations Ahead in partnership with the Solid Waste Agency of Lake County and North Shore Gas.
Education and broad school support are key to the program's success. Enthusiastic Zero Waste Agents (smiling in their yellow vests in the photo above), who received hands-on training the day before the program started, monitor the sorting stations to make sure everything goes where it belongs. All students learned the How and Why of reducing waste during a morning assembly on launch day.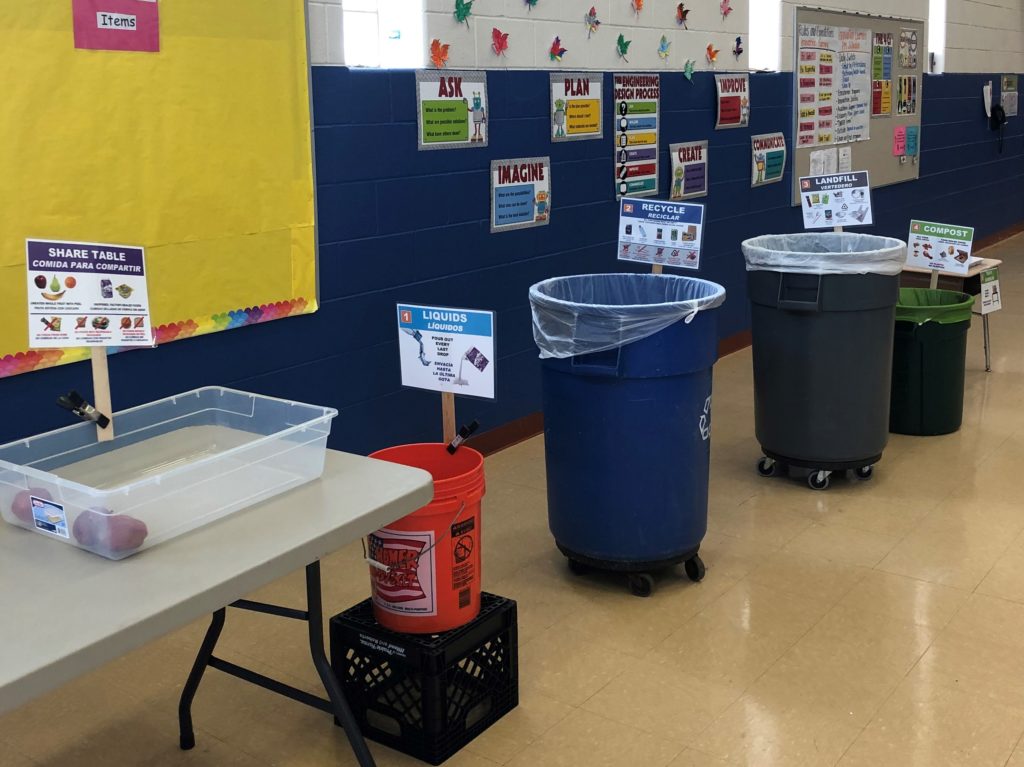 Sorting also takes place in the kitchen. Food service staff and custodians learned how the process works and shared their ideas for making it all run smoothly. Teachers had the opportunity to learn about the program and also got some hands-on sorting practice. The program has received tremendous support from the school administration, as well as the district facilities director.
Oak Terrace students can practice their new zero waste habits at home. Both the City of Highwood and the City of Highland Park provide curbside commercial composting and recycling services for their residents.
Oak Terrace is now the third school in D112 to join the program, following Red Oak and Braeside which were launched last year. Click here to read more about their program launch and to see additional photos. SGA looks forward to bringing zero waste to two more schools in the district before the end of the 2019-2020 school year.