To find a summer internship related to sustainability and the environment, Sam Liu, a rising junior at Northwestern University, scoured the internet. Seven Generations Ahead turned up in her search, so she applied, interviewed and got the job.
But given the COVID19 pandemic, all of her work had to be done remotely. Fortunately, that came easy for Sam, who was already used to working offsite and independently thanks to her work study job doing social media for Northwestern Global Marketing and Communications.
Focus on Farm to School
Sam's summer assignment was to increase the visibility of the Illinois Farm to School Network and the work it does. Sam reported to Diane Chapeta, programs manager for Illinois Farm to School Network, which SGA administers.
"I spent the first week going through IFSN website, reading everything," Sam says. "I had never heard of farm to school until I started working here. That exposure has taught me about this sector of sustainable agriculture."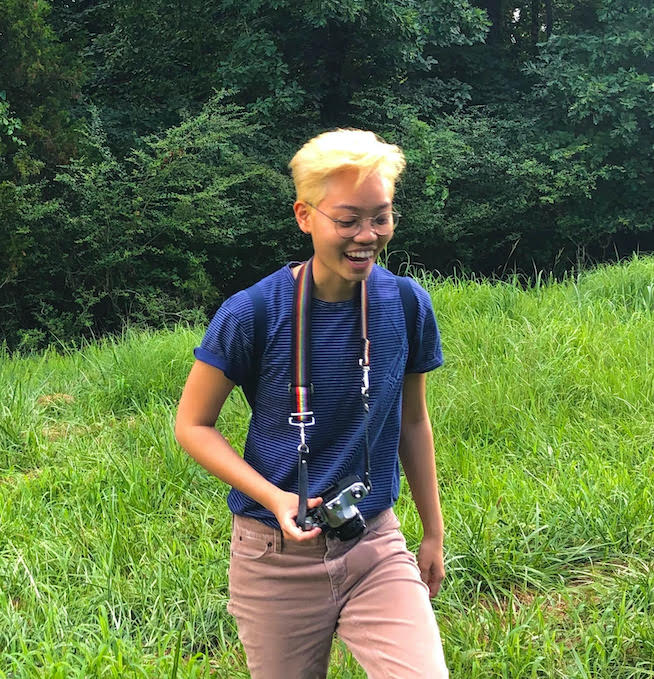 Sam was hired through the Tyson Foods Summer Community Internship Program, "a partnership between Campus Compact and Tyson Foods to provide an invaluable opportunity for select college students to gain professional experience while making a positive impact." The program provides full-time college students an eight-week paid summer job to assist community organizations and gain experience with diverse social issues.
Eye-opening experience
"It's cool to see how many schools, districts are involved" in Farm to School, she adds. "In classes, we briefly touched on agriculture and how it's being done conventionally is detrimental to the environment. So learning about local agriculture and urban gardens really opened my eyes to alternatives of the conventional way of farming."
For her first task, Sam reviewed the IFSN outreach toolkit prepared by a previous intern, soliciting feedback from SGA staff, then and turning it into an interactive PDF. She also used Google Analytics to take stock of IFSN website traffic and created a social media guide. Because of her previous experience with social media posting, Sam encouraged Chapeta to use Hootsuite, a popular social media management platform, to make posting more efficient.
A chance to contribute
What Sam appreciated about the internship was having the freedom to make suggestions. "Before starting the internship, Diane and I sat down and she just asked what I could do to improve on communications," Sam said. So Sam assigned herself another core task: to write case studies for IFSN's garden program. Illinois Farm to School focuses on three areas: local food procurement, food and nutrition education and edible gardens.
"Sam is one of the most energetic interns I have had the privilege to work with," Diane says. "She is a quick study—elevating our outreach toolkit and diving into social media planning to support farm to school work across the state. Her desire to tackle and complete tasks in and outside of her comfort zone is very appreciated."
For Sam, working remotely has been "interesting," she says, and sometimes it is "hard to communicate entirely through email. Still, "it was cool to be part of [virtual] all-staff meetings. I got to see how the entire SGA team works, brainstorms and go about completing tasks."
Originally from Orlando, Fla., Sam worked from Long Island, N.Y., where her older sister lives, during the summer. At Northwestern, she is the social chair of the Northwestern Taekwondo Club, and co-founder of NU Thrift, an operation that collects items around campus then sells everything for $2. Most of the proceeds have gone to Fossil free Northwestern, an organization working to get NU to divest from fossil fuels.
Thinking ahead to life after college, Sam is interested in doing communications or marketing for an environmental nonprofit, she says. "For-profit environmental organizations are a little iffy to me because they're still producing things and getting people to consume more and that's not what we want. I want to work for an environmental nonprofit or be in a government position where I can do something to combat climate change."
— Cassandra West