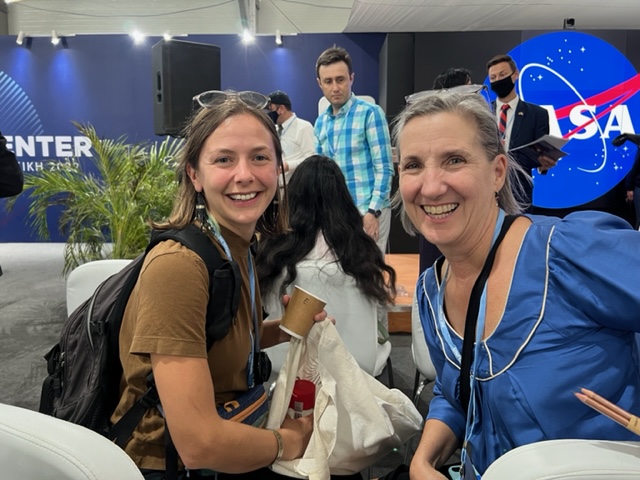 By Rachel Rosner, IOF Program Consultant
In a time of darkness, you don't curse the darkness, you light a candle.  -Al Gore
As I reflect on our time in Sharm el Sheikh at COP27, a conference about the gravest crisis humanity has ever faced, I genuinely look back on it as a joyful experience.  How is this possible, and why does it matter?  Read on.
It was such a privilege and pleasure to spend the week with five fabulous Chicago area high school students. Each brought their own unique set of strengths and areas of expertise, which combined to form a wonderful and powerful team.  We also had an especially delightful teacher in Greta Kringle, and a wonderfully game group of parents rounding things out.  
Part of the joy of COP is knowing that you are among 44,000 people who "get it," so it's easy to connect, whether talking to a White House official or an indigenous leader from a frontline country. It was such a pleasure to witness our young people engaging in meaningful and formative conversations. This was much of the day to day at COP.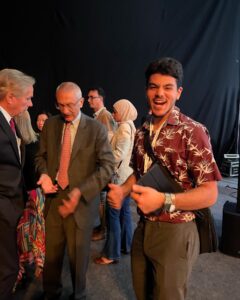 Inside the venue we saw the first Youth and Children Pavilion and the first Climate Justice Pavilion, run by Dr. Robert Bullard, the "Father of Environmental Justice".  This is an exciting indicator that these marginalized voices are finally being taken seriously.  The fact that Loss and Damage was established at what was dubbed the "African COP" is another significant win we can all celebrate.
Beyond COP, a major highlight of the trip was snorkeling in the Red Sea! The variety of species in those reefs was absolutely otherworldly. At one point I looked over and Antonio was just suspended there, arms drifting, fully immersed in the experience, and I followed suit, just taking in what was before me. I came out of the water feeling rather euphoric.  That sense of awe, inspired by biodiversity, is a source of joy that can anchor environmental work, as you can read about in Antonio's post.
Another euphoric moment was attending a reception with Al Gore!  He did not disappoint. Manolo was able to broker an interview with him, conducted by Tori (this kind of team effort was part of the magic of this group). Gore's speech was deeply heartening as he identified climate work as a spiritual endeavor, and "political will as a renewable resource."
At COP, much of the focus is on science and policy. Obviously this is critically important, but it's very cerebral stuff.  I'm a fan of Dr. Renee Lertzman, who highlights the importance of psychology in addressing the climate crisis, especially as almost 60% of young people report suffering from climate anxiety, as shown in this study in the journal Nature.  It's important to make space for the full range of feelings about this crisis.  But that must include joy.  
By leaning into joy and connection, we can find and sustain the energy we need to do what needs to be done.  Ayanna Elizabeth Johnson does a wonderful job explaining how to Venn Diagram your talents, your sources of joy and the work that needs to be done.  For me that intersection, that center circle is youth empowerment.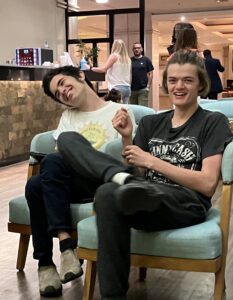 We often hear that today's youth are inspiring.  And I fully agree that today's youth climate leaders, especially our's at It's Our Future are incredibly impressive and my heart feels full when I see them in action.  I also feel a heaviness, recognizing the enormity of the challenge that we have given them. They are, after all, kids.  Emmet is a Little League umpire.  Tori is the swim team captain at OPRF.  Monolo loves to spend time in nature.  Fatima runs cross country.  Antonio plays several instruments.  College applications were a big topic of conversation. Their climate efforts are on top of all this.
And so, I leave you with this call to action.  If young people inspire you, what is it that you are inspired to do?  Find that joyful and impactful thing and get to it!