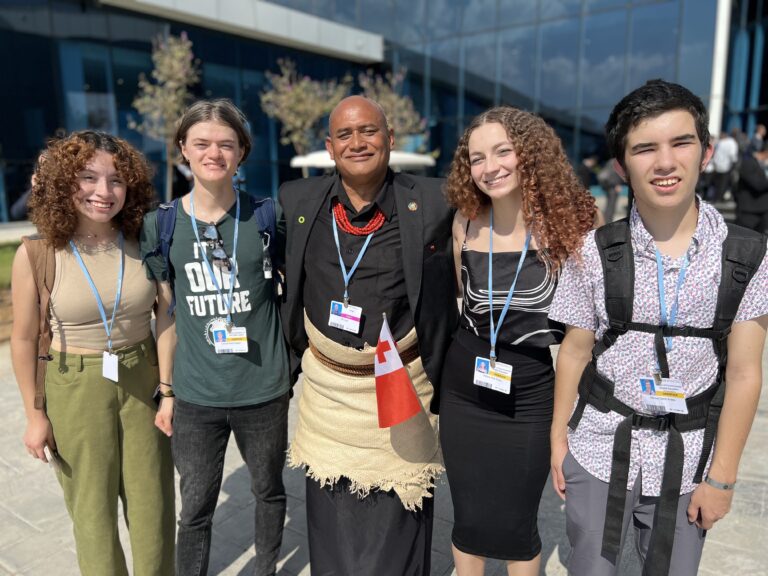 By Gary Cuneen
COP27 President and Foreign Minister of Egypt Sameh Shoukry in the COP27 opening plenary stated that nations must move from pledges and promises to meaningful action; an equitable and just energy transition with funding is overdue; current geopolitical challenges must not derail or delay action to meet climate targets; and loss and damage finance is part of COP agenda for the first time ever. This comes in the wake of unprecedented damage as a result of climate change, including the recent flooding in Pakistan which affected 10-12% of the country and incurred $15 billion worth of damage. This issue, along with ghg commitments needing to increase and be acted upon and the financing to do all of this will be primary in the discussions at COP27 this week.
Regarding financing, various delegates from Sweden today messaged that Sweden has the technology and know-how to advance climate goals but needs to generate the right financing mechanisms and accountability to ensure that clean energy is dispersed across all regions. In the face of financial insecurity, Sweden is working to ensure that investments align with climate goals and that commercial solutions are supported to ensure scalability across the country. Sweden's delegates emphasized the need to combine social development with clean energy development so that the country is preparing its workforce and particularly young people for new job markets and that it has the infrastructure to accompany green tech growth. Speaking on the global issue of just transition, finance experts and country delegates emphasized that debt forgiveness and restructuring among poor nations needs to be combined with opportunities for clean energy investments and adaptation efforts. The mantra "finance people first and then projects" was repeated throughout the government's two-hour session.
Youth Update: In addition to being in arm's shot of John Kerry, Alok Sharma (last year's COP27 President), Pope Francis' Vatican representatives and former UK Primer Minister Boris Johnson today, our youth interviewed country and NGO delegates from Sweden, Egypt, Nigeria, Honduras, Tonga, Gabon, Venezuela and Ireland – including Uili Lousi (Tonga's chief representative) who has been The Kingdom of Tonga's chief delegate for several years and who has been a regular part of the It's Our Future experience at COP. Uili spoke about the recent devastating volcano which decimated Tonga (a Pacific Island Nation), and Tonga's plans to build vertically and influence leaders from developed nations to finance climate adaptation in Tonga and elsewhere, and also interviewed our youth about how they are working to drive climate solutions individually and within their schools and communities. Youth also attended a forum of African nations including presentations by Botswana President Masisi and Zimbabwe President Mnangagwa entitled "Empowering a Climate Resilient Africa for the 21st Century, which we'll share details about in a future post.