Despite the challe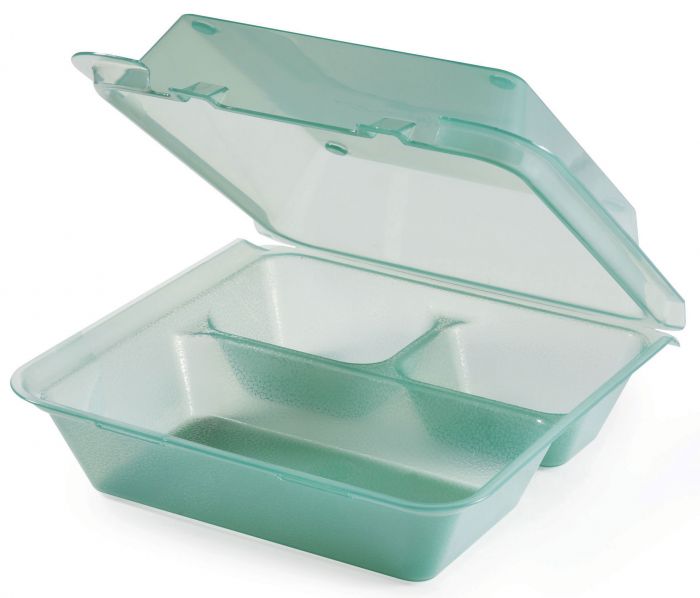 nges, school leaders across the country are figuring out ways to adapt their zero waste strategies for school year 20-21, and some are even using the disruption caused by the pandemic to establish better, more sustainable ways of doing things. This was the big take-away from SGA's webinar Zero Waste School Practices During COVID-19, which took place on Sept. 2.
Susan Casey and Becky Brodsky from SGA's Zero Waste Schools program moderated the conversation and started things off: "Even if some ideas aren't fully fleshed-out or have not been tested, we believe that there is a lot of value in just sharing ideas during this time when no one really knows what to expect. We hope that something you hear today will spark potential solutions for you and your school." Casey and Brodsky shared options and questions to consider for recycling and composting in the classroom, and also offered resources for learning how to reduce waste at home. They were delighted to have three school leaders from around the country contribute to the conversation.
Kate Mason-Schultz, Coordinator of Nutrition Services at Evanston/Skokie School District 65 in Illinois, is making efforts to minimize the packaging she uses in weekly food distribution bags by serving whole fruits and vegetables rather than providing individual servings in plastic containers. She is also taking advantage of the meal distribution bags to share educational information with families, including tips for healthy eating and reducing waste at home through recycling and composting.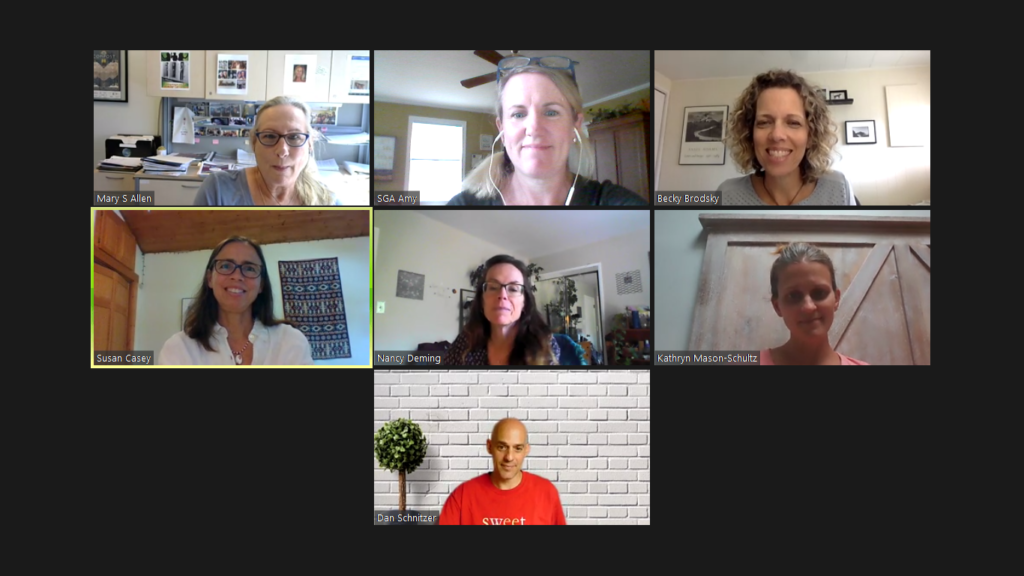 Dan Schnitzer, Chapel Hill-Carrboro City Schools' Director of Sustainability and Capital Projects, is enthusiastic about the program he is planning for his North Carolina school district. "We're not going to let a 100-year pandemic get in the way of moving forward," Schnitzer quipped. He is in the midst of developing a swap-in/swap-out program using reusable clamshell containers to serve meals which would virtually eliminate mealtime waste now and into the future. Schnitzer is also working on a comprehensive plan for new outdoor learning spaces to provide a healthy environment for in-person learning, which will also benefit students far beyond the need to mitigate the spread of COVID-19.
Our third contributor, Nancy Deming, K-12 Sustainability Specialist with Custodial and Nutrition Services at Oakland Unified School District in California, is adapting her robust waste reduction program by creating comprehensive resources for staff to "develop and maintain systems for meal preparation, service and consumption with a sustainability perspective." Resources such as staff trainings, infographics, purchasing recommendations, and procedural guidance will help guide schools with classroom and outdoor meal service when in-person school resumes. Deming has also responded to the need for more distance learning activities by curating an extensive list of environmental education lessons that teachers can incorporate into their curriculum. 
Thank you to Mary Allen of the Solid Waste Agency of Northern Cook County for helping SGA to host the webinar.
Did you miss the webinar or would like to share it with a school sustainability leader you know? A recording can be found on SGA's YouTube Channel. You can also access a PDF of the presentation, which contains links to many of the resources mentioned.