Rondout Elementary School is a small school with big plans– get to zero waste. With washable dishes in the lunchroom and recycling well-established throughout the building, the school was already well on its way. They got a whole lot closer to that goal this past April with the launch of their zero waste lunchroom. Rondout is the first school in the Zero Waste Schools-Lake County Program to be rolled out.
Zero Waste Schools-Lake County Program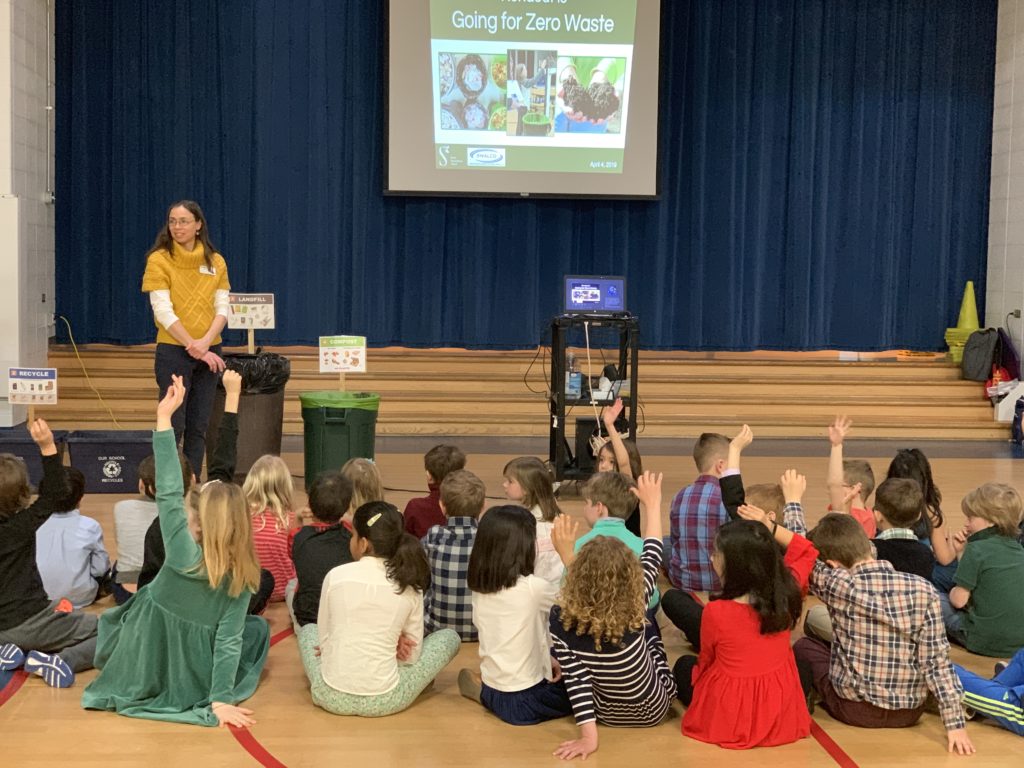 The Zero Waste Schools-Lake County Program is implemented by Seven Generations Ahead (SGA) in partnership with the Solid Waste Agency of Lake County (SWALCO). The program is currently being implemented in 3-5 kindergarten through 12th grade Lake County schools.
New to Lake County this year, the program is modeled after SGA's work with the Chicago Public Schools Commercial Composting & Recycling Program, in which 14 schools divert roughly 85% by weight of lunchroom waste from landfills through commercial composting, recycling, and share tables.  
As with the CPS program, the Lake County schools will launch commercial composting, recycling, and other waste reduction efforts in their lunchrooms and kitchens. SGA and SWALCO conduct waste audits, provide onsite logistical guidance, and teach all students and staff the How and Why of going for zero waste. Schools are expected to divert at least 85% of lunchroom landfill waste while normalizing composting, recycling, and resource conservation for a new generation of student environmental leaders. The program is funded by North Shore Gas and SWALCO. 
Located in Lake Forest, Illinois, with 130 early childhood through 8th grade students, Rondout is very focused on preparing students for leadership through social and emotional learning. Starting a zero waste program fit right in. 
The school uses a structure called "the village" where each student takes a role in a village department. The Rondout Public Works Department took on the zero waste program as their project. Public Works students conducted the waste audits with SGA, and it is their job to monitor the sorting station at the end of each lunch period to ensure that their classmates sort their materials correctly.
Before starting the program, Rondout diverted liquids and recycled in the lunchroom. They were also in the routine of using washable dishes, with plates, bowls, silverware, and cups. Collecting food scraps and food-soiled paper for composting was the new piece added. 
On launch day, Rondout produced only 2 lbs of landfill waste in the cafeteria and kitchen combined, about 0.02 lbs of waste per student! With the average student in the US producing 0.5 lbs of waste per day, Rondout is producing waste way below average.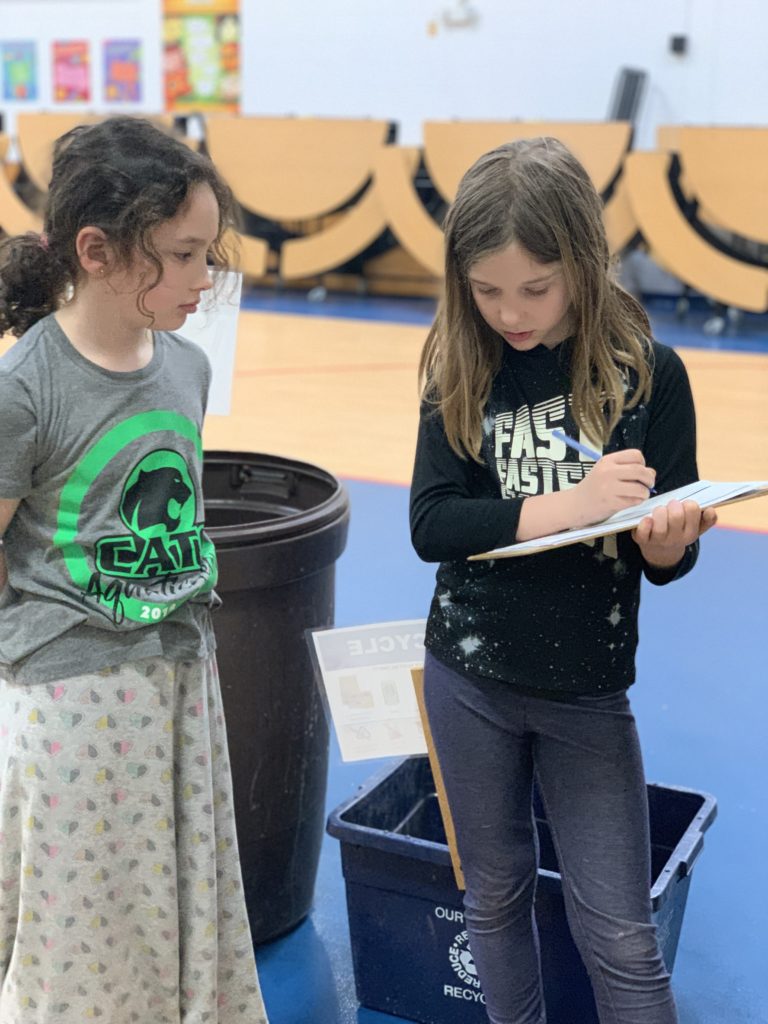 The food scraps and food-soiled paper, which are also referred to as "organics, " collected at the school are placed in 96-gallon green carts located next to the school's trash and recycling dumpsters. Prairieland Disposal collects the organics weekly and hauls it to Midwest Organics Recycling, where it will be processed into compost.  When food scraps decompose in a landfill, the powerful greenhouse gas methane is produced. When food scraps are composted, a valuable soil amendment is created.
Besides helping the school get close to zero waste, the program has empowered students to apply what they're learning in school to their homes and communities. Rondout Superintendent Dr. Jenny Wojcik reported that at a recent PTSA meeting about five parents came up to her to say that their kids are starting composting at home. Rondout is making an impactful difference through the zero waste schools program. This is exactly the kind of student leadership the Zero Waste Schools Program seeks to inspire.