WHO WE ARE A diverse set of organizations helping build a unified approach towards reducing wasted food and leveraging it to benefit our region. 
WHAT WE DO Collaborate to combat wasted food by creating solutions geared toward the US EPA hierarchy preventing food loss, rescuing/ redistributing edible food, and recycling food through composting and other technologies.
PREVENT
Illinois landfills receive 14 million tons of waste annually.
Nearly 20% of that is food scraps. That's 2.8 million tons of food scraps each year!
RESCUE
40% of all food in the US gets wasted.
1 out of 7 Americans are food insecure.
In Illinois more than one million people struggle with hunger and food insecurity.
RECYCLE
Soil Quality – recycle food scraps into compost to improve the health of soil.
Energy- Food scraps processed through anaerobic digestion to produce energy.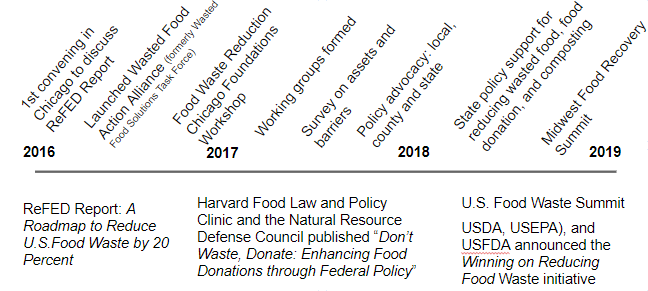 Coordinating Team
Communication
Fundraising
Policy
School Toolkit
Technology and Asset Mapping
Metrics
An Unexpected Collaboration Is Reducing Food Waste in Illinois
Illinois is helping lead the way in reducing food waste, demonstrating what can be achieved once different organizations from opposite ends of the food value chain collaborate. In 2016, the Wasted Food Solutions Task Force was created, bridging the silos between a variety of organizations involved in food recovery…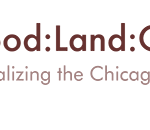 Funded through the Searle Funds at The Chicago Community Trust, Food:Land:Opportunity is a collaboration between Kinship Foundation and The Chicago Community Trust.
Visit 

wastedfoodaction.org to learn more

Contact   to learn more or get involved with the Illinois Wasted Food Action Alliance.