The Chicago Public Schools (CPS) Commercial Composting and Recycling Program is a partnership between Seven Generations Ahead, CPS, and CPS' hauler Lakeshore Recycling Systems. The program started as a pilot in 5 schools in the 2014-2015 school year. The program is now in 19 schools.
The program is generously funded by Peoples Gas. THANK YOU!
15,643 students composting and recycling, educated on How and Why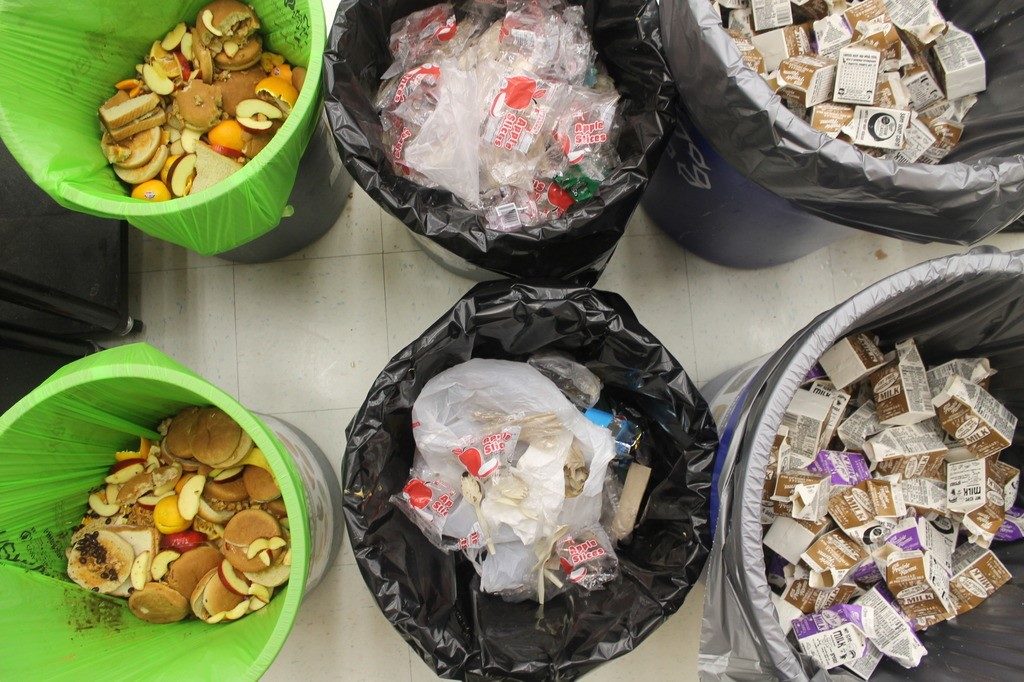 7,090 lunch trays composted per day
2,488 pounds of food scraps, napkins, and lunch trays composted per day
4,700 pounds of materials kept out of landfills per day
82 percent of all cafeteria and kitchen discards diverted from landfills
7,090 milk cartons recycled per day
313 pounds of good food recovered per day
470 MTCO2E/year of greenhouse gas emissions avoided through food recovery, recycling, and composting. That's equivalent to the emissions of burning 52,841 gallons of gasoline per year.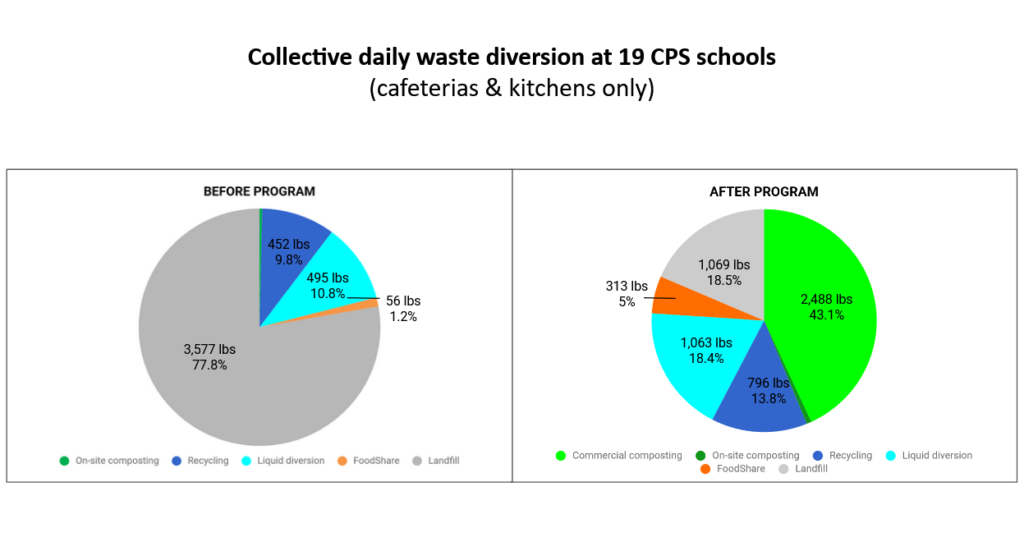 Engage a Zero Waste Team at each school
SGA brings together key people in each school (administration, building engineer, custodian, dining manager, teachers, and students) to plan waste reduction strategies, education, and implementation.
Waste Audits
SGA (often with students) conducts waste audits of cafeteria and kitchen (baseline and launch day).
Logistics
SGA provides guidance with the operational changes needed, including determining the number and placement of sorting stations, and coordinating compostable bags and bins and hauling service.
Education
SGA provides customized educational videos and resources prior to launch day, planning with and training for custodians, cafeteria supervisors, and kitchen staff, as well as training for Zero Waste Ambassadors on launch day.