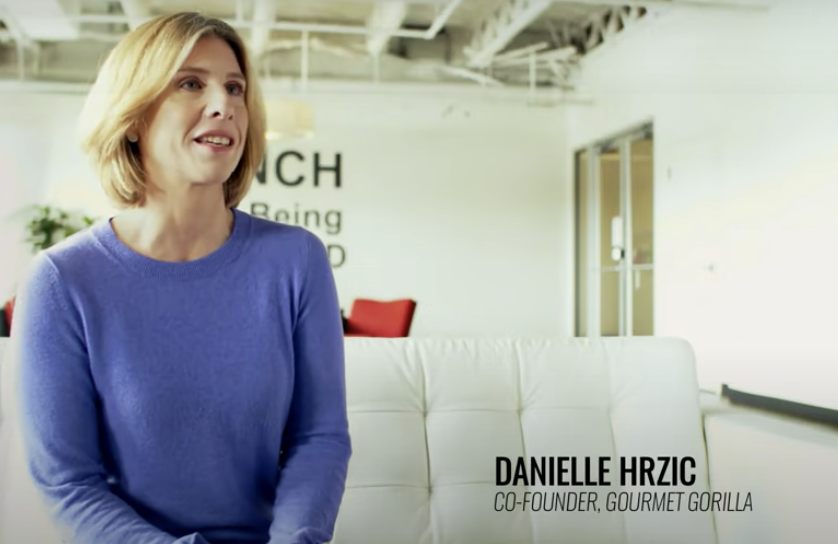 Gourmet Gorilla is a Chicago-based food service provider that creates local, sustainable meals for early childhood centers, K-12 schools, and other institutions. The company focuses on making healthy, nutritious meals that kids will love, with ingredients sourced primarily from around the Midwest. They have a unique procurement process that prioritizes relationships with local farms for many of their ingredients, including produce, grains, and proteins.
Seven Generations Ahead talked with Gourmet Gorilla CEO and co-founder, Danielle Hrzic about how the company got started, how they've established relationships with farms, and what's on the horizon for them. This conversation has been edited for length and clarity.
SGA: Tell me about the Gourmet Gorilla origin story. When and why did you start the company?
Danielle: We started in 2008 when our older son was starting preschool in the south Loop. We approached the school at that time and got them to change their meal program after we could see what the menu was. Jason [Danielle's husband] was in environmental consulting, so we had already been looking at urban agriculture as something that we were possibly interested in getting into because we both were trying to find more meaningful work ourselves. So that school collaborated with us and changed their menu, and we were aligned in terms of our mission of local sourcing and using organic ingredients as much as we could. So that's where it all started. We served that school for the first year. We had about 150 children, so it was all early childhood in the beginning. Then we just started growing. When Michelle Obama's "Let's Move!" campaign started there was a lot of media attention, so we kind of rode that wave for a while. And there was such a need. There just wasn't anything available around here at that time.
We slowly started expanded into working with charter schools and private elementary schools, and that introduced to the National School Lunch Program. So, today we serve about 300 sites a day throughout northern Illinois and Wisconsin. And then this outpost in Louisiana. And we still operate out of our central facility in Pilsen, where everything is made from scratch. So, there's about 40,000 meals going out per day to schools. So we've come a long way since the beginning.
SGA: I would love to hear more about your procurement process. What do you look for in your farm partners and how do you establish those relationships?
Danielle: It's a lot of community building that goes into the initial work we do. Gaining trust with a lot of these farmers. We have to look at it from nutritional qualifications first – do they have something that would fit within the menu requirements we have to meet? And then, do they have a certain amount of volume? It doesn't have to fulfill our entire need, but to make it worth it, that's the initial thing that we look for.
The past year and half we've been able to do some of the grain work with farmers, and we have a great dairy in Wisconsin that we've worked with. Proteins are a lot easier here in the Midwest. The vegetables are a lot trickier for us, in terms of logistics. We work with other purveyors that can bring those items in. And we want clean products, too. To be able to meet the price point and that specification, it all has to be there for us. So, oftentimes when we're working with produce, it's going through different distributors in the area, and we ask them to bring stuff in that meets our requirements.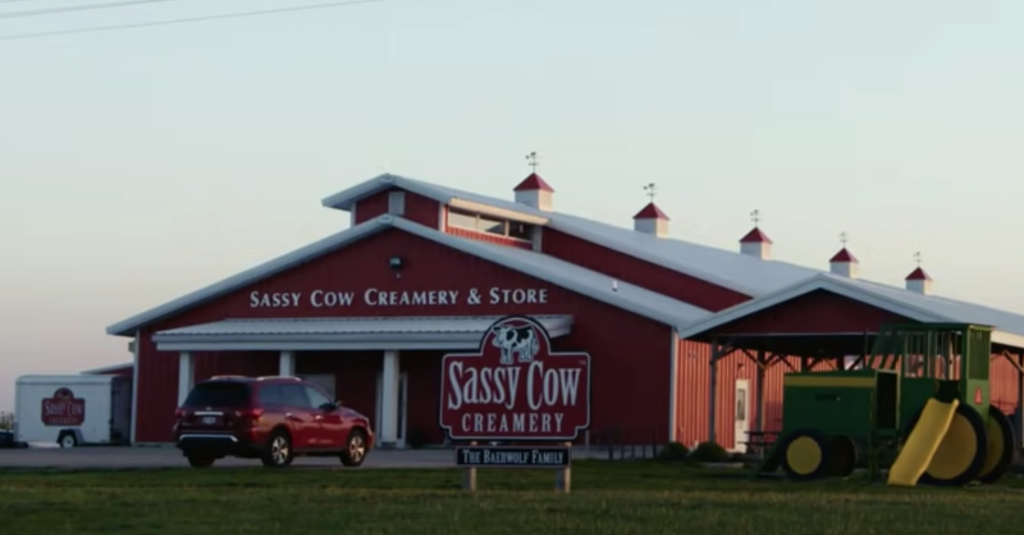 The dairy is plentiful. We've had a relationship with Sassy Cow since we've started. We get turkey from Michigan. But since we have to feed children mostly during the off season for farms, that's hard for vegetables.
SGA: Can you tell me more about your partnerships with the farms that supply your local grain and how you've worked it into your meals?
Danielle: It started in 2019. Initially what triggered it was that we just weren't finding products that met our specifications for a clean label, whether it was organic, non-GMO, or gluten-free. Because we make most of the meals ourselves, 90% of the menu items are made from scratch, we started formulating these products that met all the nutritional qualifications for the National School Lunch Program. But the grains, that whole product line just lacked any innovation and availability, so that's what drove the demand for that type of ingredient. From there we started looking at our grain providers. Meadowlark Organics and Janie's Mill are now the two that we've had the closest relationship to.
SGA: What other challenges have you run into in procuring local ingredients?
Danielle: Outside of just the ingredient itself, price is a big factor. Logistics is always the biggest thing to get over. Trucking and the workforce and refrigeration. All of those issues existed before the pandemic, too.
SGA: You mentioned building trust with the farmers. In your years doing this now, what are some of their concerns, as you've come to understand them?
Danielle: The price has always been an issue, because we're in this whole food realm, so just coming to an agreement there and finding common ground. And it's that bigger picture. It's an unknown, this type of distribution channel is not something that they've historically worked with. We work with a lot of farms that go to farmer's markets because they're the ones that have the sorts of growing practices that we align with. So, I think just that unknown factor in itself. And they're so busy. And again, the seasonality of it. How do we get their items available to us or store them so we can use them during those months when the kids are in school? Those are the key things.
SGA: What kind of responses have you gotten from students, administrators, or parents about your meals and programs?
Danielle: Well, I may be giving you a biased answer to this question! But generally, it's great feedback. Our growth has been mostly referrals over the last 14 years and our retention rate is very high. So, I think that's what informs us that we're on the right track. And of course, we get feedback from the students about what their preferences are. You do have to be very responsive because some things won't work, and you have to be able to change it pretty quickly and listen to them, and even formulate recipes along with them. So, if you're not able to pivot quickly like that then you could be less successful.
SGA: Do you have anything new on the horizon or that you're looking forward to in the future?
Danielle: Coming out of the pandemic, it's definitely access to the meals outside of the school. Because of the pandemic, we were delivering meals directly to family's homes, and had a closer look at what the actual need was in the communities we served. We got to know them a bit more intimately outside the school setting. So, that's where most of the interest lies right now. What part can we play to create more direct access in the communities to healthy food?