SGA provides resources, toolkits, consulting and training for teachers, food service personnel, and administrators seeking to incorporate local, sustainable food into school meals and healthy eating education and school gardens into school curriculum and educational activities. SGA implements the Illinois Harvest of the Month local food access program (serving over a half million students), the Great Illinois Apple Crunch program (serving over a half million students), and directs the Illinois Farm to School Network, which links partner organization resources to Illinois schools. SGA convenes the Illinois Farm to School Coalition – with partners including the IL Farm Bureau; the IL Stewardship Alliance; the IL Farmers Market Association; and the National Center for Appropriate Technology – designed to advance Farm to School in Illinois through policy, advocacy and programs. SGA's Fresh from the Farm Curriculum and Farm to School resources can be accessed here.
Seven Generations Ahead in 2004 developed Fresh from the Farm (FFF) – a comprehensive Illinois Farm to School program that has included local food procurement and a  series of standards-based curriculum modules on food, gardening, and nutrition for elementary  and middle schools. SGA created an FFF Teacher Training Program, which equipped Illinois  educators to implement the modules on their own, and supported schools with garden development, curriculum integration, and building relationships between individual farms, distributors, and school nutrition programs.
In 2014, SGA was selected by the National Farm to School Network to be its Illinois Core Partner and develop the Illinois Farm to School Network (IFSN). SGA additionally coordinates two local food promotion programs: the Illinois Great Apple Crunch, an annual, day-long  event in October where schools, early care sites, and other educational organizations across the  state crunch into (and learn about) locally grown apples; and Illinois Harvest of the Month, which invites child nutrition providers to celebrate locally grown food and food education every month. Collectively, these programs have increased local food access for over 1 million Illinois children annually. SGA was recognized by the Mother Earth Network as one of the top 10 Farm to School programs globally.

The Illinois Farm to School Network (IFSN) is a project of Seven Generations Ahead.  IFSN is comprised of teachers, early care providers, food service staff, farmers, students, and others who are working to change food purchasing and education practices in their communities. The network provides training, connects partners, and shares resources about all aspects of farm to school– including local food sourcing, hands-on nutrition education, and school gardening. Visit our main website!
As a partner of the National Farm to School Network (NFSN), the Illinois Farm to School Network supports farm to school and farm to early care and education efforts in Illinois while serving as a liaison for information, resources, needs and opportunities with NFSN. IFSN provides technical assistance and toolkits for two farm to school programs, the Harvest of the Month and the Illinois Great Apple Crunch.
What is the Illinois Harvest of the Month? It's an easy program that helps schools buy and serve more local food while teaching students about healthy eating, nutrition, and agriculture. Each month, schools can feature a different local item on their cafeteria menus. This brings more money to local farmers and puts more nutritious food on student's plates. Additionally, Harvest of the Month foods come with activities and resources for ways to increase education around that food. It's fun and easy! Visit the Harvest of the Month website to learn more and sign up for the program.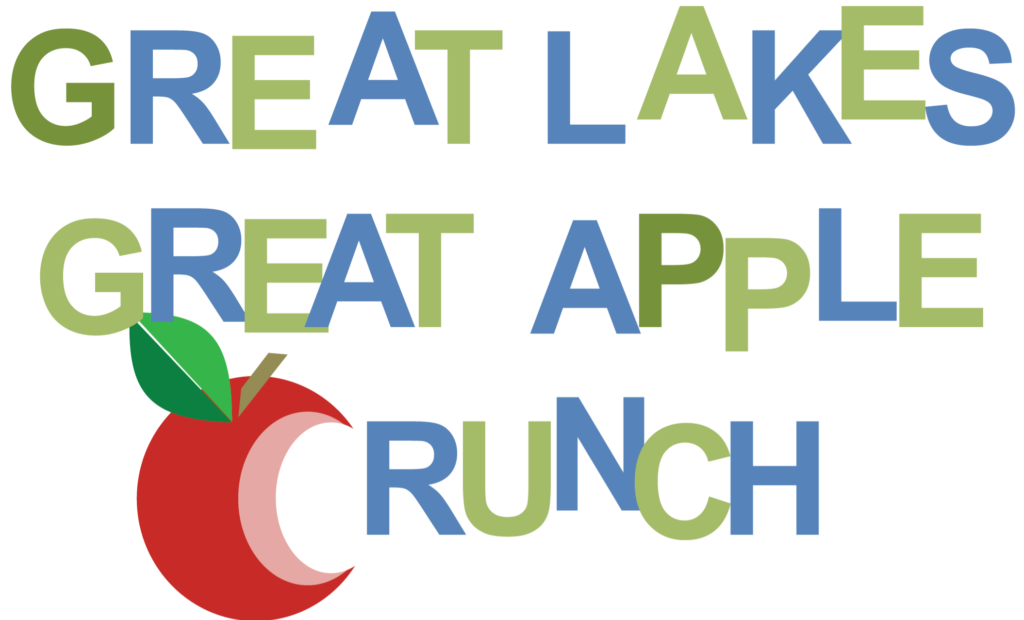 Illinois Great Apple Crunch
The Illinois Great Apple Crunch is a day-long celebration of fresh, local apples from the Midwest! Schools across the state of Illinois can participate by serving local apples on the lunch tray and 'crunch'-ing into them together as a school. We provide educational supplements for use in the cafeteria and the classroom that will teach your students all about Illinois apples.
The Illinois Great Apple Crunch is a part of the Great Lakes Great Apple Crunch, now in its seventh year! Students across the Great Lakes region participate in this fun celebration of local food. The regional Crunch is a project of the Great Lakes region of the National Farm to School Network and is coordinated in Illinois by a variety of local partners. Visit the IL Apple Crunch page to learn more and register for this year's Crunch!
Fresh From the Farm Curriculum
Aligned to the Common Core standards and Illinois State Learning Standards, Fresh From the Farm curricula are designed to engage children from 1st through 8th grades. Check out more resources here.
Check out these FREE samples below and order a copy for yourself! They are FREE, but please consider donating to SGA so our work can continue for another seven generations. Thank you!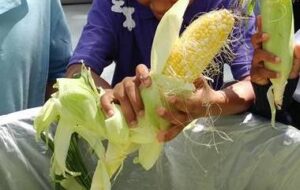 Local food procurement for school districts in Illinois just got easier, to the tune of $7.3 million. The USDA's Local Food for Schools Cooperative Agreement
Read More »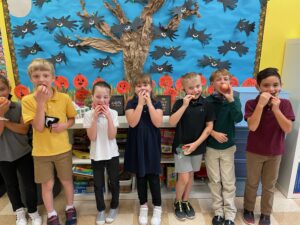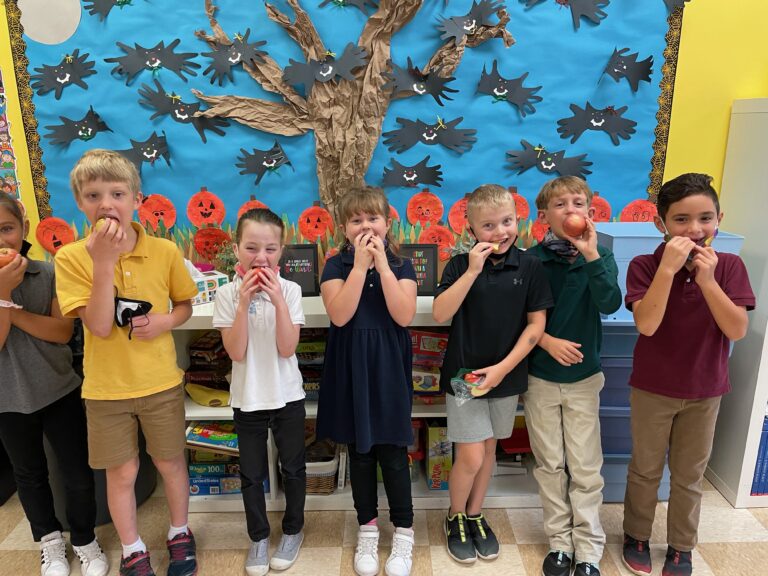 Photo courtesy of Healthy Lombard The days are getting shorter, the nights are getting colder. Kids are heading back to school, and fall is in
Read More »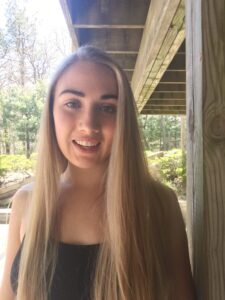 Seven Generations Ahead is thrilled to welcome Siobhan Pesce to part of the team as part of the Tyson Foods Summer Community Internship Program. Siobhan
Read More »