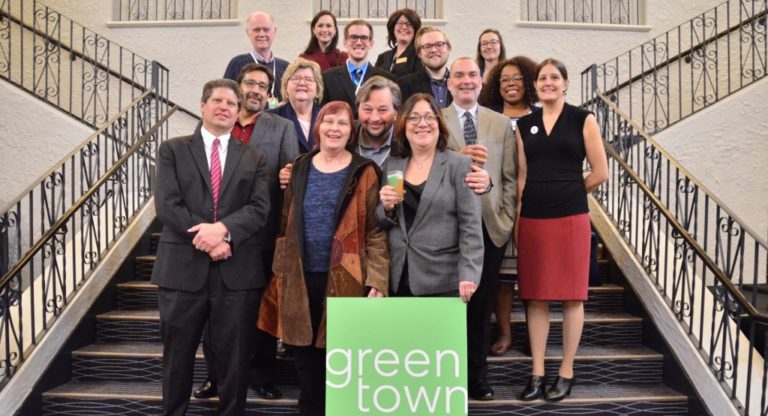 In 2007, SGA and partner a5 Inc. founded GreenTown to bring public and private sector leaders together to learn, network and take action on sustainable and healthy community strategies.
We have worked with local planning partners to produce more than 15 events in Illinois, Michigan, Indiana and Ohio.  
GreenTown organizes host planning teams and broader local and regional advisory committees to develop event goals, workshop topics and speakers, and special forums.
Examples of special forums include:
Examples of special forums include:
GreenTown keynote speakers have included: