Join us as we settle in for a mid-winter, at-home beer fest.
Your ticket includes:
12 local craft brews to share with a friend
2 festival tasting glasses
Access to an

exclusive

online event from 7-8:30PM on Saturday, January 23rd
How it Works:
1. 
Buy your ticket!
2.  Choose your beer pick-up location when you purchase your ticket.  Pick up will be Th Jan 21 and F Jan 22 from 5-7PM at either Wild Onion Tied House in Oak Park or Haymarket Pub and Brewery in downtown Chicago.
3.  We'll send you a link to join the virtual tasting on January 23rd.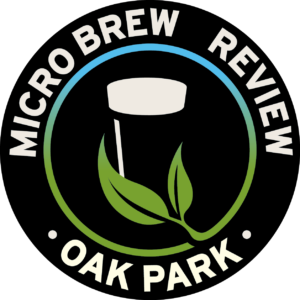 The virtual event will include a unique opportunity to be a fly on the wall while Pete Crowley (Haymarket) and Greg Hall (Goose Island and Virtue Cider) talk about Greg's influence on the craft beer scene.  
Jeff Sparrow, who wrote the Brewers' Association's book on wild beers, will moderate a discussion of wilds with Matt Potts, head brewer at Destihl, and John Laffler from Off Color.  John's wilds regularly win at FOBAB.
Plus we are bringing back Katie Cole for some awesome tunes to round out the evening!
All packaging products are recyclable or compostable, so you're doing a good thing for the planet too. The Oak Park Micro Brew Review is a fundraising event. The event is hosted by Haymarket Pub and Brewery.  All proceeds benefit Seven Generations Ahead.
Note: You must be 21 years of age or older to consume alcohol.  Please drink responsibly.
Huge thanks to our participating brewers!
Virtue Cider – Michigan Apple
Haymarket Pub and Brewery – Clare's Thirsty Ale Bourbon Barrel Aged Imperial Stout with Raspberries
Begyle Brewing – Sent with Celebration
Temperance Beer Co. – Title Track DDH IPA with Mosaic & Rakau
Revolution Brewing and Half Acre collaboration – On and On from the Deep Woods series
Exit Strategy – one of three of their specialitites
Old Irving Brewing – one of their hazy IPA's… fate will choose for you
Alter Brewing – Swedda Wedda Oatmeal Stout
Kinslahger Brewing Co. – Chicago Common
Off Color Brewing – Cranberry Fox in the Snow
Goose Island Brewery – Lost Palate Hazy IPA with cinnamon & mango
Destihl – one of their wild beers…think of it as a blind date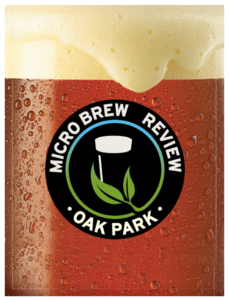 Save The Date
Oak Park Micro Brew Review
August 21, 2021 3-7pm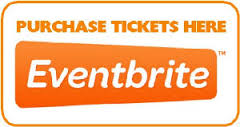 Early Bird tickets for our in-person event in August go on sale in May 2021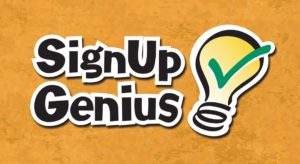 Volunteer slots will be available in June 2021
Iron Brewer Competition 2019
Twenty of Chicagoland's most daring and creative brewers faced off to win the Iron Brewer trophy.  Lil' Beaver won for 2019 with their Lil' Bit More Wonderful (a chocolate milk stout with hefeweizen yeast, chocolate, coconut and banana) experimental brew.  Congrats!
What your ticket gets you:
Early admission to the Iron Brewers
Behind-the-scenes perspective
Access to the brewmasters
First taste of completely original beers brewed just for Micro Brew!
Be sure and check us out next year!
Thank you to our sponsors!