SGA is seeking candidates for full-year and partial-year internships with institutions providing academic credit for student involvement with local agencies and non-profits. 
SGA provides interns with a hands-on, professional experience at an established non-profit, working to match them with specific projects guided by their interests and skills. Opportunities are provided to network with SGA's many partners. 
Work opportunities can relate to current SGA programs or specific skills (web design, graphic arts, marketing, database management, etc.) that support SGA operations.
For more information, please send your resume to admin@sevengenerationsahead.org.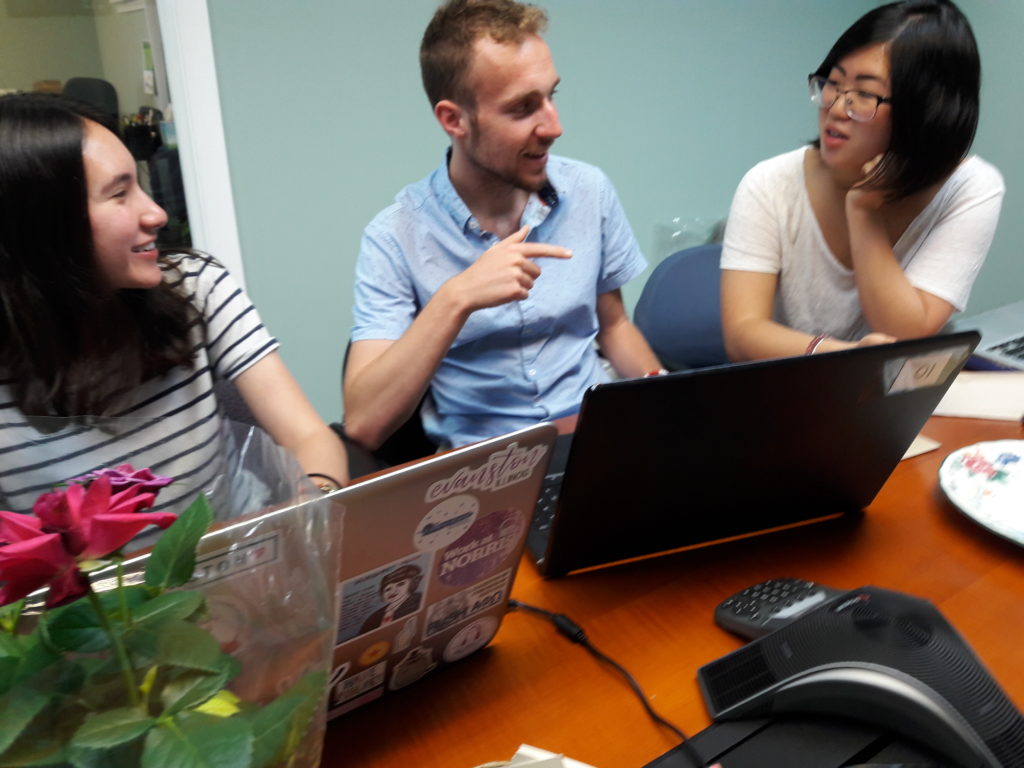 SGA is currently hiring for: 
Sustainability Program Associate 
Entry level position / Full-time 
Job Description
Join the mission-driven team at nonprofit Seven Generations Ahead and be an integral part of our work to build ecologically sustainable and healthy communities. The Sustainability Program Associate position will provide support across a variety of SGA projects and programs.
– 50% of work tasks related to our work to advocate for statewide food scrap composting and reducing wasted food through the Illinois Food Scrap Coalition and the Wasted Food Action Alliance. 

– 50% of work tasks related to other SGA initiatives including implementation of a two community sustainability plan through our PlanItGreen project; support for our Zero Waste Schools program and It's Our Future program designed to equip youth to advocate for climate solutions.
Primarily remote work with some onsite project implementation. 
Responsibilities
The position will incorporate research, event and forum production, project implementation support, and other related tasks. 
– Provide administrative support to and liaise with networks, partners and affiliate organizations

– Research and share local, regional and national opportunities related to reducing wasted food and composting through networks and online calendars

– Share and report current program events and news with SGA Communications Director for promotion on SGA website and social media

– Support general SGA organizational events and functions
 Qualifications 
– Undergraduate degree – REQUIRED

– Commitment to environmental advocacy – REQUIRED

– Education, professional or volunteer experience in sustainability – preferred
 Core Competencies 
– Communication: Balancing listening and talking, speaking and writing clearly and accurately, influencing others, keeping others informed

– Collaboration: Being helpful, respectful, approachable and team oriented, building strong working relationships and a positive work environment

– Initiative: Taking ownership of our work, doing what is needed without being asked, following through

– Efficiency: Planning ahead, managing time well, being on time

– Critical thinking: Solving problems and troubleshooting

– Coachability: Being receptive to feedback, willing to learn, embracing continuous improvement
 Skills 
Computer and information management skills 
– Google platform (gmail, documents, sheets, presentations, groups) – REQUIRED

– Social Media and websites (Facebook, Instagram, LinkedIn, Twitter) – REQUIRED

– Zoom meeting management – preferred

– WordPress or other website maintenance – preferred

– Microsoft Office Suite – preferred

– Adobe Creative Suite (InDesign, Adobe Acrobat, Photoshop) – preferred

– Canva – preferred

– Constant Contact – preferred
 Compensation and Benefits
Pay based on an annual salary of $30,000
– $2,500 medical benefits stipend

– Access to purchase medical benefits through SGA group policy (no employer contribution)

– Ten (10) days of paid vacation

– Ten (10)  SGA paid holidays

– Eight (8) personal days

– Other benefits as included in SGA's Personnel Policy Manual
 Contract Time Frame and Evaluation 
Initial start date of October 18, 2021 with three, six and twelve-month evaluation dates
How to Apply 
Submit cover letter and resume to admin@sevengenerationsahead.org. Include two (2) professional references with contact information.