Seven Generations Ahead works with communities, institutions, businesses, schools, events and residents to support efforts to reduce wasted food and compost food scraps. This includes strategic planning, analysis, program design, outreach, education and more. You'll love our composting one-pagers, our focused and informative webinars as well as serious market research and educational white papers!  Find it all in our Tools & Resources section.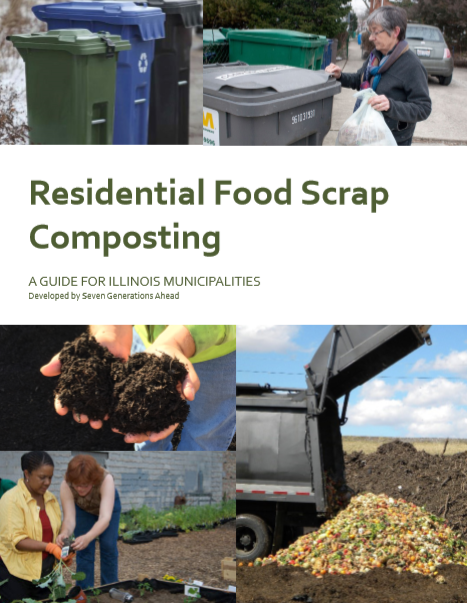 Residential Food Scrap Composting Guide
A municipal residential composting program allows residents to divert food scraps and yard waste from their landfill bins to separate containers or bags that they either drop off at a local site or haulers pick up at their curb. Haulers then transport the material to compost facilities which decompose the organic waste. 
Learn about different types of residential food scrap programs in Illinois and the steps needed to select and implement the best program for your community.
Whether it's in a neighborhood or a jail, waste reduction programs are not sustainable unless everyone is informed and invested.  SGA specializes in establishing waste reduction programs that last.  Just a few examples of our work in food waste reduction include: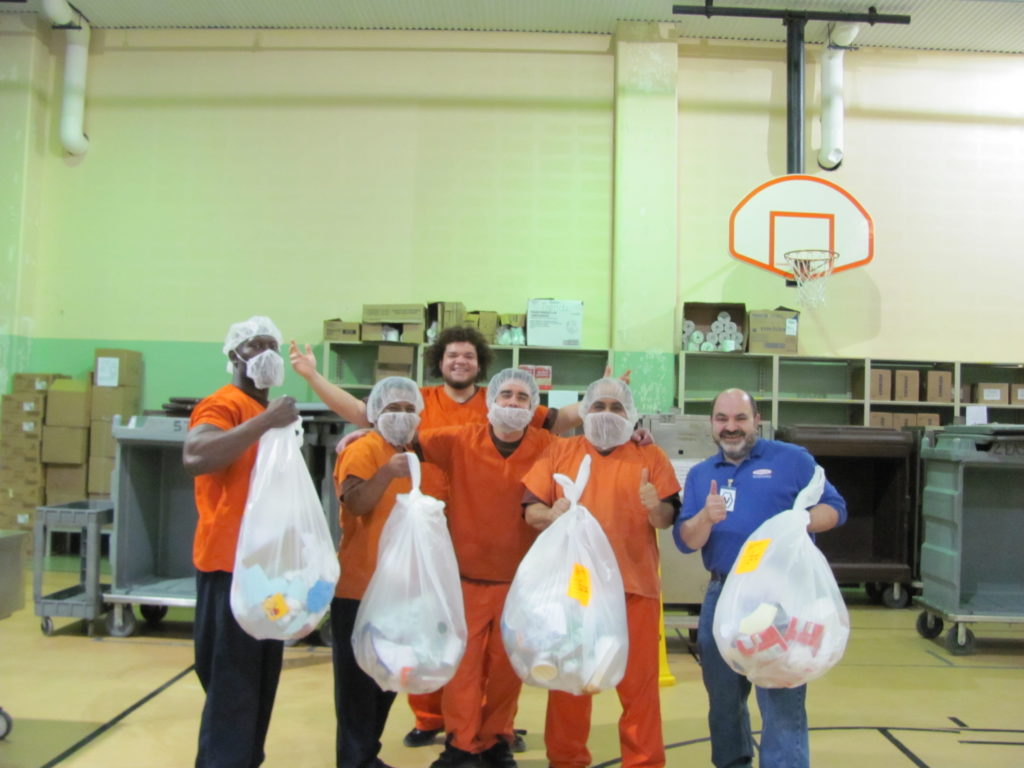 Inmates are an integral part of program's success
SGA along with Quercus Consulting has established waste reduction practices at the Lake County Adult Corrections Facility.  The project's main goal is to develop environmentally and economically sound practices for jail operations while engaging inmates directly with the responsibility for these activities.  It also aims to educate decision-makers on the benefits of composting and food recovery.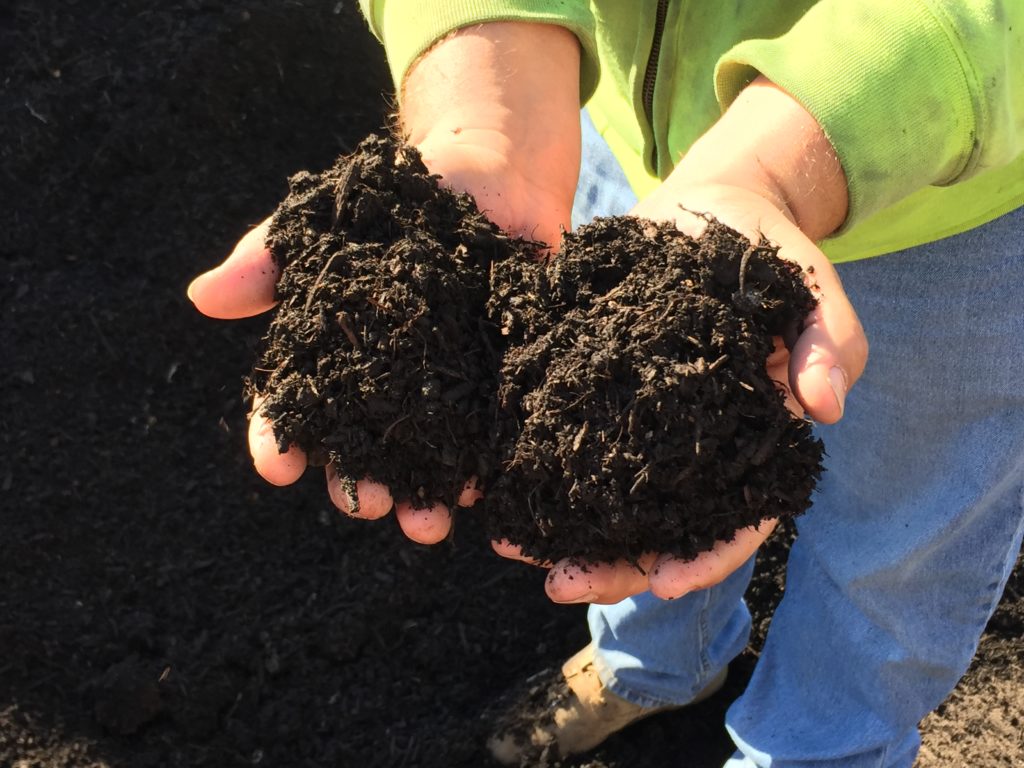 Municipal leaders incorporate compost
A recent commercial composting forum drew 30+ municipal stakeholders to learn about the current status of Illinois' composting infrastructure.  They were also treated to an easy how-to for incorporating residential composting services in their communities.  As the work spreads, more people are requesting this type of service from their local leaders.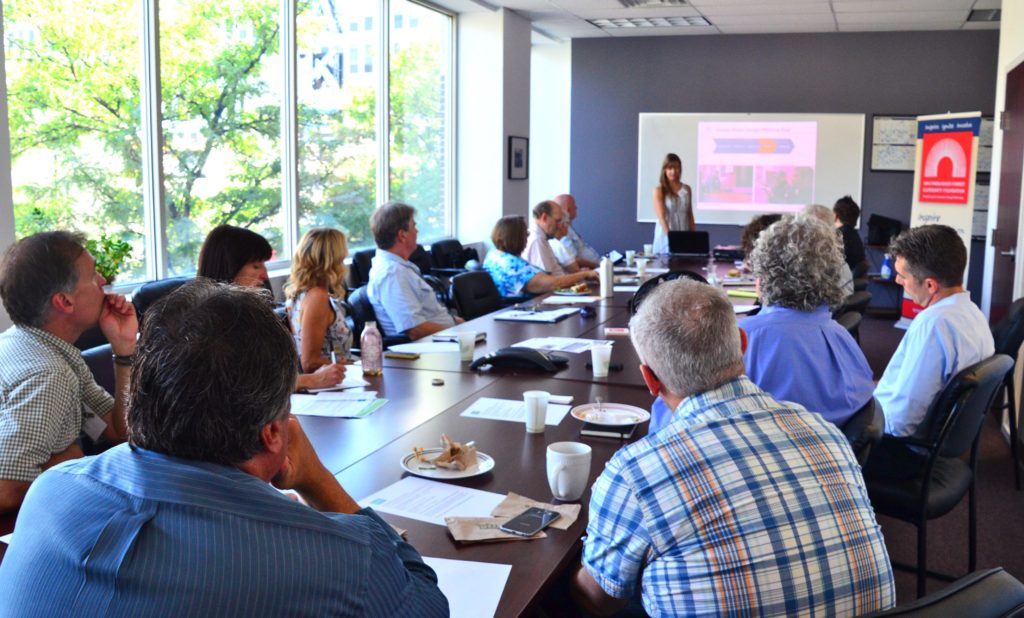 Zero Waste Task Force tackles tough targets
As part of our ongoing work supporting PlanItGreen, a zero waste strategy task force has been created in an attempt to address the stubbornly high waste data from Oak Park and River Forest.  Since the Oak Park River Forest Sustainability Plan was written in 2010, SGA has been a critical facilitator in moving area sustainability programs forward.  This task force brings the critical partners together to find solutions that will work.
To better fight food waste and increase composting infrastructure in Illinois, SGA is partnering with other  leaders in the field in two major networks:

Funded through the Searle Funds at The Chicago Community Trust, Food:Land:Opportunity is a collaboration between Kinship Foundation and The Chicago Community Trust.